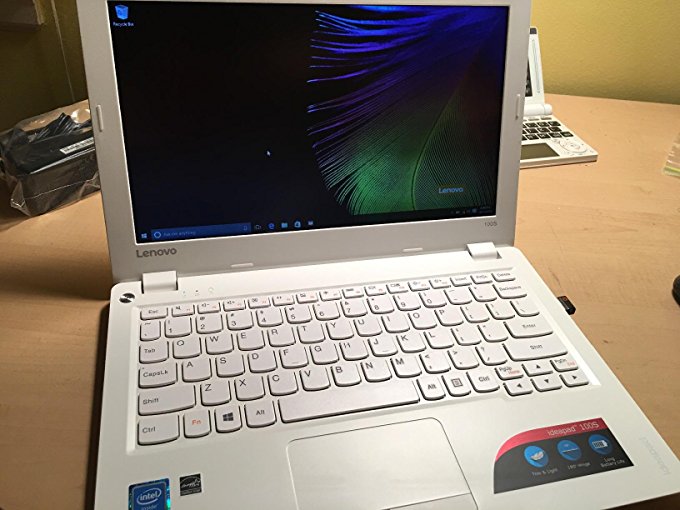 The laptop market has more variety than it ever has. If you want, you can find a gaming laptop with hardware strong enough to nearly match the hardware in the highest end desktop gaming desktop. Or, if you want, you can also find a laptop cheaper than a mobile phone.
If you're looking for a cheap laptop, there's no better time in history to shop for a budget laptop. Budget laptops saw a surge in 2014, but this year we've finally begun to see high quality machines at an extremely affordable price. The Lenovo Ideapad 100S is at the top of the line for a laptop under $200.
This isn't the sort of laptop you look for if you want to play games. Most likely, this isn't even the laptop you look for as your only computer, unless you don't require much from your computer. The The Lenovo Ideapad 100S really shines as a secondary work laptop or a budget laptop for college.
If this sounds like the sort of laptop you're interested in, keep reading to learn about one of the best minimalistic laptops on the market.
Last price update: 2017-06-10 19:43:34
Performance
The hardware included in these budget priced mini laptops doesn't usually vary much from one brand to another. The difference is generally 2GB of RAM or 4GB of RAM and 16GB of internal storage or 32GB. Beyond that, the key factors that differentiate the good from the bad are the price point and design.
That being said, let's go over the stats. The Lenovo Ideapad 100S comes with 2GB of RAM, 32GB of internal flash storage, and a 1.33GHz Intel Atom processor. It comes with the higher end of internal storage, which you'll later see you need. However, it comes with the lower end of RAM, which you probably won't need. More RAM will help you with multi-tasking and opening multiple tabs in a web browser, but that's generally not what mini laptops are used for.
back to menu ↑
Design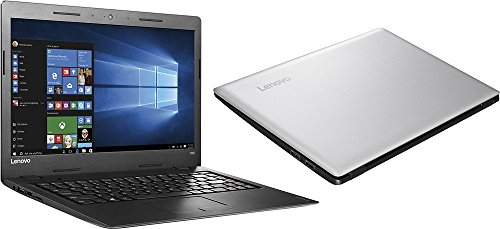 The screen is 11.6", and this is among the best 11 inch laptops on the market. It's small and intended to be used up close, like at a desk or literally on your lap. It does not feature a touchscreen.
It weighs just over 2lbs. and stands at less than an inch tall when closed, meaning it's incredibly easy to throw into a back and carry with you on the go.
The battery life is advertised as being all day. Customer reviews say it lasts between 8-9 hours, which is plenty of time to get work done between charges.
They keyboard has a very satisfying feel and click range. Many people who own this laptop say it's their favorite feature. The touchpad is an older style, with the touchpad and two buttons. Most touchpad these days are buttonless but feature support for gestures, like sliding two fingers to scroll a page down.
The Lenovo Ideapad 100s' touchpad doesn't feature gestures, but it does have the left and right button. Personally, I like the gesture support of my Chromebook's button less touchpad, but other people may prefer the buttons. It's a preference that doesn't make a huge difference, but it's still something to consider.
back to menu ↑
Operating System
The Lenovo Ideapad 100s runs Windows 10. Chromeobooks have dominated the budget laptop market for years, but Windows machines are starting to make a comeback and the Lenovo Ideapad 100s is on the frontlines.
What's the difference? Chome OS on the Chromebooks is easy to use, but running Windows on your mini laptop ensures that you never have compatibility issues with other standard PCs. It can be frustrating to transfer work between a Chromebook and standard PCs, but it's no problem with this laptop.
Last price update: 2017-06-10 19:43:34
back to menu ↑
Lenovo Ideapad 100S Specs
Specification
| | |
| --- | --- |
| Operating System | : Windows 10 |
| | |
| --- | --- |
| Processor | : 1.33 GHz Intel Atom |
| | |
| --- | --- |
| Graphics Coprocessor | : Intel HD Graphics |
Display

Screen: 11.6 inches

Resolution: 1366 x 768 HD resolution
| | |
| --- | --- |
| Storage | : 32GB eMMC Flash Storage |
Connectivity

: WIFI
Bluetooth
Ports & Slots

: 2 x USB 2.0
1 x HDMI
1 x Microphone/Headphone
MicroSD
Dimensions

Length: 12.5 inches

Width: 8.8 inches

Height: 2.8 inches
| | |
| --- | --- |
| Battery | : 2-cell lithium-ion battery |
| | |
| --- | --- |
| Similar Laptop | : Lenovo N22 |
back to menu ↑
Considerations
The Lenovo Ideapad 100s is a great budget laptop with stellar customer reviews, but nothing is perfect.
The primary concern is the storage size while running a Windows OS. Chromebooks are fine with low storage because the Chrome OS is so minimal. Chrome OS was designed from the ground up for budget laptops. Windows wasn't.
The primary problem you'll find with Windows is that, over time, the storage will fill up simply with Windows updates. Out of the box, you'll find over half a good portion of the 32GB of storage used up by Windows 10 and basic Windows programs. Update after update, the operating system will eat up more of your storage until you're pushed off it.
You can easily get around this by using external storage devices. Also, be aware that this is not a problem unique to the Lenovo Ideapad 100s. Any cheap laptop around this price point running on a Windows operating system will face the same problem.
Last price update: 2017-06-10 19:43:34
All pros and cons considered, this is a very good Lenovo laptop. You get great hardware in an fantastic design for one of the lowest prices you can find on the market.