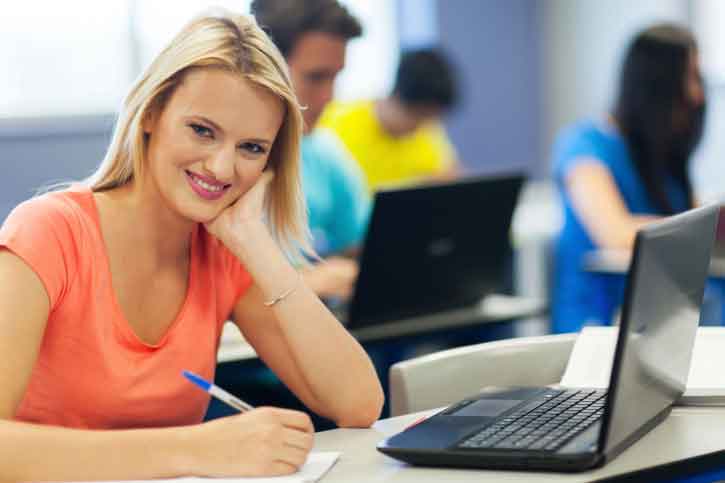 When you enroll in school, whether you choose online classes or a campus, you will need a computer to complete your assignments. Most students choose to purchase a device because they are easy to transport and can operate efficiently to get all your work done. So, you've decided that you want to buy a computer, but how do you decide which product is right for you? You can go to a store, but you'll be overwhelmed with the amount of choices that you have. It takes just a little bit of research to decide which device is appropriate for your education. We aim to provide you with helpful tips, and devices that you can choose from, to streamline this process. It's important to not get lost in the amount of information, and instead to use it as a guide to help you on your mission to owning your new device.
There will be several factors that help you determine the product that is perfect for you, and we will go through each one of them specifically. Most students look at size, brand, capabilities, hardware, operating systems, and the price. Once you determine these specifics, finding the perfect laptop for you will be easy. If you take this venture a step at a time it is possible for you to feel confident with your purchase, and find the product that best suits your needs.
Research Before You Buy
One of the key mistakes that many students make when purchasing a device is not taking the time to research. For most, this is going to be the first computer that they buy on their own, and this decision will directly impact their education. When you have a computer that can't run the programs that you need for class, you're going to be spending time in the computer lab on campus. So, before you buy a laptop because it looks nice and fits your budget, you should look at other sites and stores to make sure you're getting the best deal. It can be overwhelming, but taking your research a step at a time will provide you with the guidance that you need to properly purchase your new device.
Another issue that students have while shopping, is that they procrastinate and wait until the last minute. Don't put off to tomorrow what you can do today. If you wait too long you might miss out on deals, or feel like you should purchase something right now because you are backed into a corner. Typically, laptops are a good purchase during Black Friday weekend which means that you could be shopping months before your semester even begins. Also, over the summer you will see some deals as new models are coming into stores and the older ones need to be sold. By researching and using an appropriate timeline to buy, it is possible for you to purchase the right laptop for you.
Best Brands for Student Laptops
We all have people in our lives that own computers, and your upbringing with have a factor in the brands that you gravitate toward. We encourage you to throw your affinities out the window because you will be limiting yourself. For example, if your families have always owned HPs, you might solely seek those computers out. By wearing these blinders, you don't know what else the market offers. So, start your shopping and research with an open mind, and you will have more options to choose from. However, if you do look around and still want to purchase an HP that is totally fine, at least you'll know what's available. Remember, you will probably buy several laptops in your life, and the next time you must purchase something you will be prepared.
In reviews, you will see consumers refer to some brands as the top brands in the market. Dell, HP, Samsung, and Macs flood the market because they have a reputation. When purchasing technology, you want to ensure that it is money well spent, so you go with the brands that you know. However, Lenovo, bought IBM, and their products are held to the same standards that IBMs computers. So, if you didn't take the time to look at Lenovo, not considered a top brand, you would miss out on its value. Mainly, don't be a brand snob. You can have an idea of the type of device that you want, but don't be so concrete in your choice that you can't change it. Being open minded is a critical part of shopping for any new form of technology.
Are Convertible Laptops Worth the Hype?
You've fallen in love with your tablet, but now you're in the market for a laptop. Well, thankfully you no longer must choose with the world of convertible devices. Artists, graphic designers, and architects enjoy these devices because they convenient. You can type on a traditional laptop during your lectures, flip it around to a tablet for transport, or stand it up to show a presentation to teachers. This product is especially useful for those students that are already carrying around a tablet, but they need more than a traditional tablet can offer. Even writers have noted that it is convenient to sit on a train and use a tablet versus a device to write their pieces. These convertible laptops are easy to transport because they fold up and are lightweight.
Another feature of this device is the ability to use a stylus or touchscreen. There are so many ways you can complete tasks with increased efficiency with a touchscreen. In fact, you'll get so used to having a touchscreen that you'll try to touch the screen of other students' devices around you. The stylus provides a level of detail to creative projects that is much more efficient than uses an external mouse or touchpad. Ultimately, this is a personal decision that you must make for yourself, but these items have been on the market long enough that they are now seen as dependable. You don't have to worry about any bugs, and can use your laptop effectively.
Best Hardware Specs for Student Laptops
It doesn't matter if a laptop is pretty if it doesn't have the power under the cover to operate efficiently. The first thing that you need to ask yourself is what workload you will have on your computer. If you are a graphic designer, and you need to edit projects, then you are going to need a higher processor and enough power to operate it. If you are going to run Photoshop, you will need at least an 8 GB RAM, and it wouldn't hurt if you got a 16 GB RAM. The higher the RAM the less lag your program will have. It's also your preference whether you want the newest processor on the market, or if you want an older processor to save some money. An Intel Core i5 is a solid choice for any computer, but an Intel Core i7 is more powerful and makes your machine run more efficiently. Just because something is brand new on the market doesn't mean that it's better, and you could find that you get more value for your money by going with an older model.
Another aspect of hardware is the amount of storage you have on your device. Thankfully, there are many cloud programs, so you can always store your documents up in the cloud, but what if that fails? You need to be able to have enough room to store your documents until you no longer need them. A typical laptop will offer you 8 GB of storage, but some of the more advanced models have up to 1 TB of storage. The TB or storage is overkill for someone that is only going to use their laptop for writing papers and surfing the web. However, if you are a design student, and you're saving large data files, you should consider having as much storage as possible. Also, if you're planning on installing a lot of programs, saving pictures off your phone, or saving music you need to look at a higher level of storage.
The size of your laptop is another thing that you should consider before you buy. You can save money by choosing a device that has a smaller screen, but this will impair the visibility and clarity that you have on your screen. So, if you're going to travel a lot and only write papers, it would make sense for you to buy an 11-inch laptop. However, if you are designing things, or need a great amount of detail, your 11-inch display isn't going to have the visibility that you need. Most consumer agree that a 15-inch laptop is the sweet spot for designers because it is small enough to travel with, but it is big enough to be able to see an inordinate amount of detail on the screen. With the smaller laptops, almost all their speakers and webcams will be subpar to the rest of the market. The amount of money you spend on a device will dictate the features you have, and the quality of the model.
Should You Choose a Mac or PC?
This is an age-old question, and is one that has been dividing families and friends for years. First, let's note that most programs can run on either operating system, so ultimately it is going to be personal preference. Let's start with the benefits of a PC. When you choose a PC, you know that you are being kind to your budget. The price point of PCs is much lower, and you could even get a PC for a little as 200 dollars. However, you get what you pay for in that circumstance, and many PCs don't hold their values as well as Macs do. Another benefit of PCs is the ease with which you will be able to customize them. It is possible for you to build a PC from scratch through most manufacturers which means your computer will fit your needs exactly. It was thought, a decade ago, that it wasn't possible to purchase a PC that would stand up to the performance of a Mac, but that's not the case anymore. If you want to purchase a PC, there are many options so you will find one that compares to a Mac on every level.
When Apple first created Mac, it was marketed as a user-friendly interface that anyone can operate. Still, today, a MacBook is seen to be a more streamlined operating system than that of a PC. For example, when you buy a PC it comes with what users call "Bloatware". These programs are not necessary for you to use your computer, but are provided by the manufacturer. Well these programs are taking up room on your hard drive, and many owners remove them as soon as possible. Macs are more expensive than PCs, but they also hold their value. Even if your MacBook is several years old, you can still trade it in, or sell it, to get some of your money back. Another reason that people select Macs is because they are cohesive with other devices in their homes. If you have an iPhone, iPad, and Apple TV it makes sense for you to purchase a Mac. By having devices from the same manufacturer, it is seamless to transfer files and data from one gadget to another.
Using Your Budget to Your Advantage
So, we've covered all the topics students are concerned with when purchasing a laptop, but we've saved the best for last. We would all love for money to grow on trees, but since it doesn't, we're all restricted by budgets. Now if you have no budget buy whatever you want to fill your heart's content, but that isn't the case for most of us. First, you should set a price in your mind and stick to it. There is nothing more depressing than shopping for something and falling in love with an item you can't afford. If you know that you're only going to spend 500 dollars, then you won't look at laptops that cost over 1,000 dollars. Once you have a price point in mind, you're free to move forward in your shopping. Next, you should write a list of the specs that you need in your device. If your processor is important to you, but you have no need for storage, you can save money by selecting a model that has less storage. Another way to stay within your budget is to read reviews. Take advantage of the technology that surrounds us, and use the internet to see what other students are saying about budget friendly laptops.
Another way to save money is to look for a laptop that is on sale or refurbished. Say you have your heart set on a MacBook, but you just can't bring yourself to spend 1,200 dollars. Don't worry, you can look on the Apple site and see refurbished options for affordable prices. It is safe to buy these products because they come with an Apple guarantee that they function appropriately. You can even find deals, because many of these refurbished options have increased storage and other features you would have to pay more for if the item was "Brand New". In fact, most of these computers are brand new, but they were previously floor models or open boxes. So, these laptops are brand new, but they can't market them as such. Another way that you can save money on laptops is to buy the model that came out last season. Many stores try to get rid of their inventory, and they will place devices at an extreme discount. What's amazing, is most of these "older" laptops have the same features as the newest laptops coming out this year. If you pay attention to sales, you will also find high-end laptops severely marked down during the summer.
---
10 Best Laptops for College Students 2017
Budget Friendly Device for Students
As we discussed earlier, your budget is going to be a determining factor in any computer you select. Below, a high-quality laptop that adheres to your budget, but you won't be able to tell with the craftsmanship. Don't get disheartened, it is possible for you to get a machine that meets your needs at a price you will be able to afford.
HP Stream Laptop PC

Most students will choose their laptop based off their budget, especially if they are waiting on their student loan checks to make their purchase. This HP Stream Laptop is available for just over 200 dollars which is incredibly affordable. There are two screen sizes available, and we recommend the 14-inch screen, so you can see what you're working on. This computer doesn't have as much memory as some of the others, but is perfect for completing daily tasks like writing papers, checking emails, and completing research online. A downside to this device is that the speakers aren't very loud and the webcam isn't high quality. However, you can fix both problems with headphones and an external webcam. When choosing a budget laptop, you are selecting a device that is minimalistic in features, and you are focused on the benefit of affordability. So, you shouldn't expect to get a machine that is loaded with programs unless you are paying a higher price point. With these budget models, you get what you pay for, but the dependability of HP gives you confidence your laptop will be around for the entirety of your college career.
Last price update: 2017-10-10 14:24:40
---
Small Laptop
Size, it will determine everything when you're shopping around for a reliable laptop. You may find a 17-inch screen that you love, but if you walk around campus you probably won't want to carry a 7-pound laptop. It is also difficult to find a laptop case that will carry your laptop, where you don't feel like you're dragging around luggage. Below, is an option for you to carry a small, yet powerful, laptop.
back to menu ↑
Samsung Chromebook 3

As a student, you are always on the go, and having a larger laptop makes it more difficult to get around efficiently. A solution to purchasing a larger computer, is to purchase a Chromebook that is smaller, and is priced at a more affordable price. There is a reason that Chromebooks are the device predominately used in school, and purchasing one is an asset to your education. Samsung is a trusted name, and with this laptop you have an 11-inch screen and 2 GB of RAM. Many Chromebooks operate with applications, so you don't have to download and install a lot of unnecessary programs to use your computer. The size makes it ideal to carry around to class, and the batter has a life of 11 hours. You can take this laptop to the library, several classes, a study group, and still have battery power before getting back to your dorm room. This computer isn't one of the most powerful on the list and won't run large programs, but is perfect for daily tasks in a college environment. There are many small laptops you can choose from, but few have the performance value of the Samsung Chromebook 3. This device is perfect for the student on the go, that wants a laptop that they can depend on.
Last price update: 2017-10-10 15:34:39
---
2 in 1 Convertible Laptop
Sometimes, you need more than a traditional laptop can offer. Thankfully, these fusion 2 in 1 laptops allow you the freedom to have a tablet when you need it. We're always looking for ways to minimize the number of devices we're carrying around, and a 2 in 1 laptop can fulfill these needs.
back to menu ↑
HP X360 2 in 1 Laptop

When you're shopping for a computer it's a big purchase, and it's important that the device you select has the capabilities to fit your needs. A lot of art students and architects find it effective to have a convertible laptop that doubles as a tablet versus a traditional model. With this HP X360 you have a 15-inch touchscreen, which is the perfect size to carry around with you and still have enough of a screen to be able to see graphics. This convertible device also allows you to be able to present projects efficiently by propping the HP X360 up in tent mode. Finally, and one of the most beneficial aspects of this gadget, is that you have a 1 TB hard drive, which can store all the papers you write from freshman to senior year. Your laptop is going to be your best friend throughout your college experience, which is why you should select the one that best suits your needs. The HP X360 gives you the freedom of owning a tablet, with the hard drive and processor of a high-end device. You no longer must choose between purchasing a tablet or a laptop because the HP X360 gives you the best of both worlds.
Last price update: 2017-10-10 14:00:13
---
Laptops Under 500 Dollars
When shopping for anything the price point is an important factor, but you don't want to buy a cheaper version and not get the hardware that you need. Thankfully, with the market becoming more focused on customer's needs, it is possible to buy a decent computer for under 500 dollars. Below, we show you two different laptops that will shock you with their value.
back to menu ↑
Dell Inspiron i3179-0000GRY for College

Dell is known throughout the industry for providing products that fit customer's needs at prices that they can afford. So, it only seems natural to select a Dell model as one of the best laptops to purchase under 500 dollars. A decade ago you would have been laughed at to attempt to purchase a portable computer for less than 1,000 dollars. However, now you can find many models that are under 500 and have the capabilities and craftsmanship to last you for several years. The Dell Inspiron is available for less than 400 dollars and comes with a 4 GB of RAM and an Intel M processor. This is not the highest-powered laptop on the market, but this device has enough operating efficiency to successfully run small programs. This wouldn't be a device you would want to overload with programs, and it is best to keep your software as streamlined as possible. One of the only downsides to this computer, compared to its cost, is the screen is only 11 inches. Although the size makes the Dell Inspiron easy to carry around with you, it will be hard for you to see what you're working on. If you can get past the dated processor and the small screen, this laptop is highly affordable and perfect for school.
Last price update: 2017-10-10 14:00:06
back to menu ↑
Lenovo Ideapad 310 80ST001NUS

Lenovo is a name that most consumers associate with IBM because this company purchased all of IBM's personal computers in 2014. So, already, Lenovo has had a positive presence in the market for well over the last decade. Just because you choose to buy a laptop under 500 dollars, doesn't mean that you should sacrifice in quality. The Lenovo Ideapad is a testament to getting the features you need at a price you can appreciate. The Ideapad has a 15-ince screen with a 12 GB RAM, which means you can run larger programs without a hitch. Another benefit of this bargain laptop is the ability to store over 1 TB worth of data. You get these features for a tag price of under 400, and you can't beat that in today's market. If you are seeking a laptop that you need for project editing, this laptop will work for you, but it won't be as efficient as a machine with a larger processor. Some users complain about the size of the keyboard and the overall battery life. You should be able to get 6 hours on the battery, but most customers complain that the battery is nowhere close to that length of time. Overall, you're purchasing a laptop that runs efficiently and has a decent amount of storage, all for well under 500 dollars. If you're striving to stay within the confines of a budget, then the Lenovo Ideapad is the perfect option for you.
Last price update: 2017-10-10 15:07:19
---
Laptops Under 800
If you want to spend a little more than 500 dollars, you open yourself up to a whole new market of laptops. Just like any industry, you get what you pay for, which is why you should look at these two budget laptops. We want you to be satisfied with the laptop you choose to purchase, and know that these models will exceed your expectations.
back to menu ↑
Lenovo Flex 4 Convertible Laptop

We've mentioned a convertible laptop previously, and are proud to introduce you to another 2-in-1 that is mindful of your budget. When shopping for a laptop you can easily find a standard model for under 500 dollars, but when you add on extra features you are looking at a laptop that's priced around 1,000 dollars. Lenovo blows that 1,000-dollar price point out of the water with the introduction of the Lenovo Flex 4. Equipped with the highest speed processor, Intel Core i7, this is a device that can hold up to the strain of larger programs. Those students focusing on design, you can easily run Photoshop on this computer with no issues, and you will not pay more than 800 dollars. The RAM is 8 GB which isn't the best, but it isn't the worst. One of the best features of this laptop is the ability to use it as a tablet as well. So, when you are traveling you can use the tablet setting and when you are in a lecture or at home you can prop your keyboard back out. So, if you want to purchase a convertible device, but don't want to break the bank, the Lenovo Flex 4 is the perfect choice for you.
Last price update: 2017-10-10 13:59:57
back to menu ↑
Acer Aspire E5-573G

Acer is a name that has been in the industry for a long time, but isn't typically seen as one of the leaders. However, this reputation works in your favor, and allows you to get incredible savings with the purchase of the Acer Aspire. At 15-inches, this laptop is the ideal size for you to carry around to any location, and gives you the clarity to see your projects. The processor is an Intel Core i5 which isn't the most powerful processor in the market, but will allow you to run most of your programs efficiently. The real gem of this laptop is the ability for you to store up to 1 TB of data, and at less than 600 dollars this is one of the most affordable devices you will find on the market. One of the downsides to this laptop is that you won't be able to run data heavy programs with only 8 GB of RAM. The processor isn't really an issue with users that just want a laptop to get them through their simple, daily tasks. As a student, looking to purchase a device that is under 800 dollars, there are few other computers that have the capabilities of the Acer Aspire at this price point.
Last price update: 2017-10-10 13:59:51
---
Laptops Under 1000
Many PCs that are on the market are listed below 1,000 dollars unless you want to add in extra features. This is exciting for someone with a strict budget because it means that there are several options for you to choose from. You no longer need to be a scavenger for deals, when the market is flooded with affordable options.
back to menu ↑
ASUS ZenBook UX330UA-AH54

We've listed many laptops on this list that are at affordable price points, and for those that what to meet their budget an ASUS ZenBook is the perfect choice for you. This computer only has a 13-inch screen, but the graphics are far superior to an 11-inch screen. In fact, a 13-inch isn't as widely carried around as a 15-inch, however it is still possible to see content clearly if you aren't doing editing or other creative projects. The ASUS ZenBook has a fingerprint reader as a security feature, which is a nice added measure to give you peace of mind. Also, it is very efficient to just press your finger on the corner of your touchscreen and effortlessly sign you in. Many users love the style of the ASUS ZenBook because it is like that of a Mac, as far as the silver body. This device is available for less than 700 dollars, which is really a steal with these features. The battery does stand up to its competitors with an 11-hour battery life, however if you are extensively using this device you can expect to only get 2.5 hours of use.
Last price update: 2017-10-10 14:23:23
---
Top Picks by Students
Who knows what you need better than those that are in your shoes? That's why it is important to factor student feedback into your selection. You can't look around without seeing some sort of Apple product, and the same situation is going to occur while you're at school. So, we present you with the top selections by students, which are both Macs.
back to menu ↑
Apple MacBook Retina 12-inch 2017

We wouldn't get to the top of this list without having some Apple products, as they are generally seen as having some of the best technology in the market. You have people that are diehard Apple fans and the MacBook Pro is a laptop that can be found at campuses across the world. The Apple MacBook 12-inch has a smaller screen than some of the other options on this list, but it has improved graphics so you should still be able to see the clarity. The biggest difference between Macs and PCs is the price point, and purchasing this Apply product will cost you just under 1,300 dollars. The customer review for this computer is 5 out of 5-stars because of the craftsmanship and the way that this computer holds value. You know that if you buy a Mac this year, and take care of it, this laptop can last you a decade. There aren't many disadvantages to this computer, other than the price. For those students that have a strict budget to adhere to, they could look at a MacBook Air instead or a refurbished model. However, if you buy a refurbished laptop, make sure to buy from a reputable store to ensure your computer functions correctly.
Last price update: 2017-10-10 13:59:44
back to menu ↑
Apple MacBook Air 13-inch

Another great choice by Apple is the MacBook Air, and this model is far more affordable. There are several options on this list that are priced under 1,000 dollars, but not many of them have high-end features. The MacBook Air is easy to transport at 13 inches, and the Retina Display ensures that you can see what you are working on. The Intel Core i5 is less power than other choices on the market, but you can customize your Mac for a little bit more money. You can purchase this laptop for under 900 dollars, and by choosing to buy this option you are investing in your long-term future. The only thing that you must decide is whether you are more of a PC or Mac user because there are some differences in the operating systems.
Last price update: 2017-10-10 14:05:35
Really, only you are going to know your needs as a student and which laptop best fits your lifestyle. One thing is for certain, you should thoroughly research these options, so that you know which direction you are heading towards. There is nothing worse than purchasing a product, only to find something you really like a few months later. It happens all the time, you'll have your item at home, and when you're surfing online you'll find the gadget that is perfect for you. Don't wait until the week before school starts to purchase your computer, go ahead and start the research now. Look at customer reviews, informational articles, and rely on your own knowledge to decide which technology works the best for you. Armed with the right information it is possible for you to make a choice that suits your educational and personal needs. Use this informational article to your advantage, and you are steps away from buying the computer of your dreams.
Best Laptops for College Students 2016
New and returning students are now facing a new school season and for them, a new laptop might be as important as their textbooks. The best laptops for college students are now available for those who need a reliable machine not only to work on their school works, but also to deal with extracurricular activities like social networking and music listening. Those laptops are mostly feature-packed, but students certainly have to prioritize on certain features that make their laptop useful for them.
The best laptops for college students must be slim
and lightweight because students are always mobile, sleek and stylish because it is a part of their lifestyle, and powerful enough to accommodate both their curricular and extracurricular computing activities.
Best ASUS Zenbook UX305UA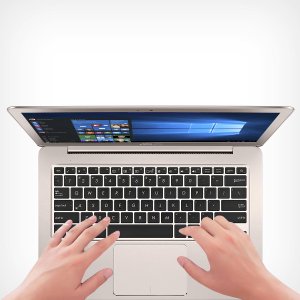 For college students, having a laptop is a must. Considering the ideal size and other features needed, ASUS Zenbook UX305UA can be the best option to buy. This Zenbook UX305UA can meet what students need to play videos, study, do tasks from college, and other uses. Considering the college student use, the performance of this Zenbook UX305UA is undoubted because of its high quality processor used.
Besides that, this Zenbook UX305UA comes with an ideal screen size that is 13.3 inches. This is the most common screen size of notebook chosen by college students. This Zenbook UX305UA is also applied with sophisticated technology and completed with useful features that support the use for college students. In addition, it also has spacious hard disk that can save many files you have. So, this Zenbook UX305UA is very functional for students in college.
College student laptop should also be portable. In this case, you do not need to worry because it only weighs less than 3 pounds and has a slim design. So, you can bring it to your college or anywhere easily. In addition, you should also thank to its durable battery that can last up to around 10 hours. So, you can use it anywhere longer.
HP Stream 14 Best Budget Laptops for College
Laptops have virtually become a requirement for university students. At a bare minimum, students need laptops to take notes, write papers, research online, and stay connected with friends and family. Many computers try to offer more power for gaming and more storage for movies, but some college students only want or can only afford the bare minimum.
If your priority is affordability and portability with no extra frills, then the HP Stream 14 is perfect for you. This computer comes with 4GB of SDRAM, 32 GB of internal flash storage, and an Intel Celeron N3060, 1.6GHz, dual-core Processor all for just under $300. Laptop under 300. If you're not up to snuff on the tech terms, that's all you'd need and more to comfortably browse the web and do your homework.
There are plenty of other computers you can find for a similar price, but very few that come with the same quality hardware and comfortable design. A budget computer isn't worth it if it's weak hardware makes it frustrating to get your work done. For college students, the HP Stream 14 is the best of the budget laptops.
Best Samsung 11 Inch Chromebook 3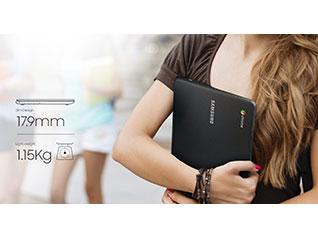 Some college students want a large, powerful laptop that basically functions as a desktop replacement. Other college students want a basic, portable, cheap laptop that they can carry to class and use to browse the internet.
If you fit into the latter category, then the Samsung Chromebook 3 just might be the laptop for you. For less than $200, the Samsung Chromebook 3 comes with 2GB of RAM, 16GB of SSD storage, and an Intel Celeron N3050 1.6 GHz processor. While this isn't hardware that will get you running the latest Call of Duty, it's more than enough to keep your workhorse programs and web browsing running smoothly.
This Chromebook 3 features a sturdy, family friendly design that won't break from daily use. The keyboard has an ergonomic design to cater to your comfort and ease of use. The Samsung Chromebook 3 only weighs about 2 lbs. and is only 0.7 inches thick when closed. It's the perfect Chromebook 3 for throwing in your backpack and taking notes in class. Or watching YouTube when your professor isn't looking. We won't judge you.
Dell Inspiron i3158-3275SLV Convertible 2-in-1
Students normally use laptop inside and outside their class, but they also need a handier and more compact tablet or smartphone to facilitate most of their activities. Instead of buying multiple gadgets, why don't they buy Dell Inspiron i3158-3275SLV 11.6 Inch. As a convertible laptop with touchscreen, it functions as both laptop and tablet. And with its 6th-gen Intel Core i3 processor and other powerful components that make it up, it will be the most powerful tablet that a student can have.
Lenovo Flex 4 Core i7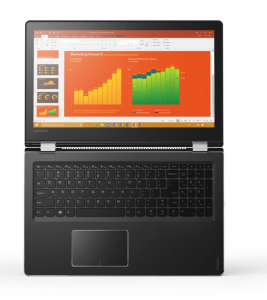 The Lenovo Flex 4 shows that you don't need to settle for a 11" mini laptop if you're shopping for college computers on a budget.
It comes with 8GB of RAM, a 1TB HDD, and a 2.5GHz i7 processor. In short, it's got the power to keep up with your multi tasking work and the space to store it. What it doesn't have, however, is a high end graphics card. It ships with Intel integrated graphics.
The low end graphics won't even have the slightest impact on your work unless you're a graphic designer. It does mean you'll be limited to older, less demanding games. But you're in college, so put those games away and get back to work!
What the Lenovo Flex 4 lacks in graphics, it makes up for with other fun features. It's a huge 15" touch screen is fully convertible, meaning you can flip it around to function just like a tablet. A huge tablet screen like this is perfect for art projects or even just a night of some quality Netflix and chill.
Acer Aspire E5-573G 15-Inch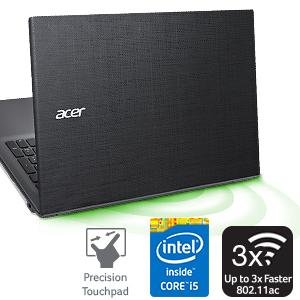 Students do a lot of activities with their laptop. Therefore, their laptop must not be designed only for one specific purpose. It must be a multipurpose one. Acer Aspire E5-573G 15.6-inch laptop tries to be a multifunctional laptop by keeping a good balance between its power and versatility. It doesn't use extreme gaming graphic card of the GTX 940M series, but it uses the one that is sufficiently powerful for gaming and reliable enough to handle multimedia files and performance-hungry apps. The 1080p resolution of its display further enhances the clarity and sharpness of everything that appears on its screen. Higher resolution means higher display coverage. Students who use their laptop to run multiple programs simultaneously will mostly enjoy outstanding visual coverage of those programs.
Lenovo Ideapad 310 80ST001NUS 15-Inch Laptop
The Lenovo ideapad 310 is an impressive laptop that seems perfectly geared to college students. Its 15.6 inch size is a medium range size which will give you the feel of a desktop computer while still retaining the portability of a laptop. It also comes with 12GB of RAM, a 1TB HDD, and a 2.5GHz AMD A12-9700P processor.
The 12GB of RAM ensure that you'll be able to keep your web browsing for research, your word processor for essay writing, and Skype for talking to your loved ones back home. The 1TB of storage ensures that even if you have a video editing class, you'll have enough storage to keep your work while still being able to keep a library of music and movies. This Ideapad 310 is also a Windows 10 machine, which means you'll never have a problem with file extensions and connectivity.
The Lenovo ideapad 310 cuts costs by only using Intel integrated graphics, which won't be able to run modern games but will have absolutely no negative effect on the computing tasks needed to get work done. This is a laptop that gets work done.
Apple MacBook Air MJVE2LLA Newest Version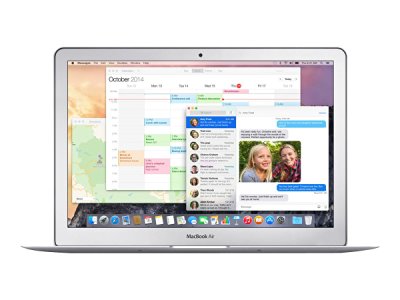 Students who have been familiar with Apple computer will mostly pick a MacBook, especially the travel-friendly Air model. MacBook Air MJVE2LL/A 13.3″ is designed to be a slim and lightweight notebook that will be great for students. There are not many things to say about this Apple MacBook Air MJVE2LLA because MacBook users will mostly love to use their laptop if it becomes sleeker, slimmer and more lightweight. MacBook Air satisfies such want effectively.
Toshiba Satellite C55-C5241 Core i5 Notebook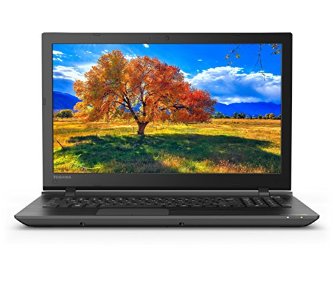 Students who use non-touchscreen laptop are often frustrated by the way Windows 8/8.1 is operated. Toshiba Satellite C55-C5241 15.6-inch relieves their stress by allowing them to skip this annoying operating system and to jump directly to the mouse-friendlier Windows 10. But that's not the only plus about this Toshiba Satellite C55. The textured resin finish of this Toshiba Satellite C55 makes it look stylish and comfortable to touch and its sharp display and immersive audio are enough to immerse students in their study or entertainment.
Best Apple MacBook Pro for College Students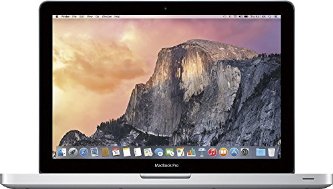 The travel-friendliness of MacBook Air is beyond question; however, some students simply want to add more power to their portable machine. Apple MacBook Pro 13.3-inch MD101LL/A is always more powerful than its Air counterpart, thanks to its retina display and powerful engine. This is why students who expect a powerful MacBook will love it.