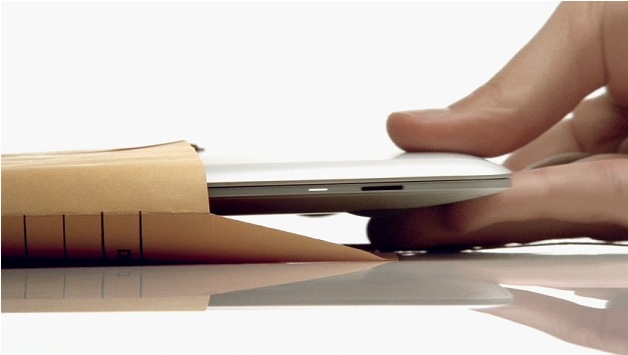 The evolution of laptop is always directed to one definite direction: to make it slimmer and more lightweight. It is obvious that most laptop customers wish to buy the tiniest models that are available at the market; however, they want to make sure that despite the anorectic appearance of their laptop, it must remain powerful and reliable. The best thin & light laptop for them must maintain a perfect balance between slim appearance, power and functionality. At this moment, the slim and lightweight laptop market is dominated mostly by Apple MacBook Air models, ultrabooks and Chromebooks, which are characterized by their fanless design, fast and responsive SSD, and long battery life. If you are shopping for the best thin & light laptop, those ultraportable laptops are mostly your most prevailing choices.
ASUS Zenbook UX305FA 13.3 Inch Laptop

A thin and light laptop will be more appealing if it also appears stylish. Asus Zenbook UX305FA 13.3-inch laptop successfully affirms its status as one of the most stylish ultrabooks available at the market. Its all-aluminum unibody makes this model look much more elegant and stylish than its plastic counterparts. It is also quite exciting to look at the inside part of this laptop because its IPS screen has anti-glare feature. Being an ultraportable laptop that you will carry everywhere, including outdoor areas, this anti-glare feature is obviously a big plus. Read ASUS Zenbook UX305FA-USM1 Full Specs.
Last price update: 2017-06-10 20:36:20
back to menu ↑
Toshiba CB35-B3340 Chromebook Laptop

The acclaimed IPS display is a common feature of not only Windows-based ultrabooks, but also Chromebooks. One of such ultraportable laptops is Toshiba CB35-B3340 13.3-inch Chromebook. This thin and lightweight Chromebook pampers its users with superb audio-video quality that guarantees total immersion and excitement when playing multimedia files. While the video quality of its IPS screen is unquestionable, audio-wise, this laptop offers the highest sound quality for a Chromebook, thanks to Toshiba's cooperation with Skullcandy in designing its speakers. Available in three color options, this laptop will satisfy its users' specific aesthetic needs.
Last price update: 2017-06-10 20:33:15
back to menu ↑
Dell XPS 13 XPS9343-6364SLV Light Laptop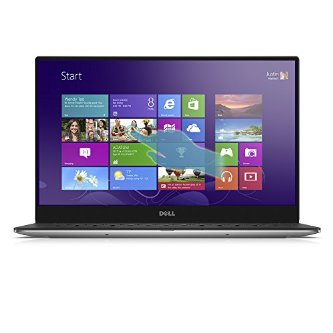 An ultrabook is often considered a missing link between a laptop and a tablet. Therefore, the best ultrabook must have the features of both a laptop and a tablet, one of which is touchscreen. Dell XPS 13 13.3-inch laptop pleases its users not only with its touchscreen that supports 10-finger multi-touch, but also with its borderless 3200×1800-resolution QHD+ screen. Users who are familiar with FHD screen will find its touchscreen much more exciting because QHD+ screen offers pixel density that is twice higher than that of FHD screen.
Last price update: 2017-06-10 20:35:27
back to menu ↑
Best Apple MacBook Air MJVG2LLA Thin Laptop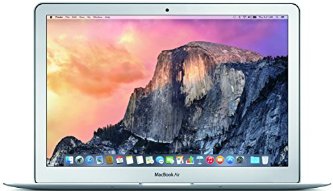 People who are familiar with Apple MacBook model will know that its Air version is designed to be the thinner, slimmer and travel-friendlier variant of its Pro version. Apple MacBook Air MJVG2LL/A 13.3-inch laptop establishes itself not only as a slimmer counterpart for MacBook Pro, but also as a stylish laptop, thanks to its timeless design that pays much attention to detail. Although it lacks the Retina Display of its Pro counterpart, its petite 13.3-inch size helps alleviate the display problem. Colors and images still appear sharp and crisp on its screen. Besides, lower display quality means longer battery life, which is more important for a travel-friendly laptop.
Last price update: 2017-06-10 20:37:04
back to menu ↑
4th Generation Lenovo ThinkPad X1 Carbon

The real ultrabook is the one that is thinner than the real textbook. Lenovo Thinkpad X1 Carbon 14-inch ultrabook is designed to be a real ultrabook that is only 0.71-inch thin, making it the thinnest thinkpad ever. Its angular design makes it look modern and complementary to the Metro UI interface of its operating system. The most special thing about this ultrabook is its screen, which supports 10-point multi-touch and FHD display at 1920×1080 resolution. With higher pixel density, everything that appears on it will surely look clear, crisp and sharp.
Last price update: 2017-06-10 19:54:53
back to menu ↑
HP Spectre x360 2-in-1 Laptop

As a hybrid of a laptop and a tablet, an ultrabook should be able to function as both. HP - Spectre x360 2-in-1 13.3″ touchscreen laptop is a 2-in-1 thin ultrabook that works effectively as both laptop and tablet. Its convertible design allows it to switch between laptop and tablet easily. Flip its screen and it will function not only as a tablet, but also as a notebook because it supports pen input. Students will mostly love to use this laptop at their class because with it and a stylus, they can take note of their lesson easily and conveniently.
Last price update: 2017-06-10 20:34:42
back to menu ↑
Toshiba KIRAbook 13i7S1 Touch Screen Laptop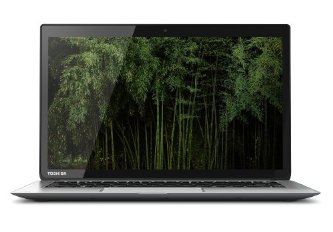 Many laptops are quite successful to become thin ones, but only few that can be as lightweight as feather. Toshiba KIRAbook 13i7S1 13.3-inch touchscreen laptop is among few that can achieve featherweight status. With weight that is only 2.9 lbs, it is one of the most weightless laptops available today. However, despite its small size and low weight, it is still a powerful laptop with i7 processor and ample RAM and it can still offer rich display with Technicolor-certified color at 2560×1440 resolution, which is almost twice higher than the resolution of standard HD display.
Last price update: 2017-06-10 20:28:52
back to menu ↑
Acer Chromebook 15 CB5-571-C1DZ 15-Inch Laptop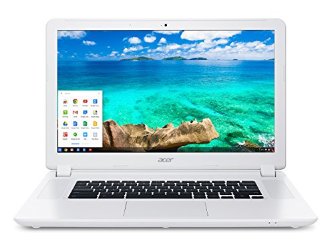 Thin doesn't necessarily mean small. If you love the thin design of Chromebook but don't like to see cramped image on its small display, Acer Chromebook 15 CB5-571-C1DZ might be a more suitable Chromebook for you. As the first Chromebook to offer 15-inch display, it offers spacious screen to show every app you are working on. Tiling or cascading all apps that you open on this laptop will not limit your visual coverage of those apps because its big screen makes sure that your eyes can see everything on the screen with no trouble.
Last price update: 2017-06-10 20:38:51
The goal of this evolution is clear: the thinner and the lighter a laptop is, the more wanted it is. Laptops may become increasingly thinner and more lightweight in the future, but at the present, ultrabooks, Chromebooks and MacBook Air are the slimmest laptop models available at the market. People who are looking for an ultraportable PC will inevitably buy one of those models.
Not all of those thin and lightweight laptops are created the same. Some of them offer unique features that make them better than their competitors. Among these features are convertibility, high-quality display with touch mechanism, and outstanding audio system. If you are looking for the best among the thinnest, you certainly have to pay attention to those extra features.