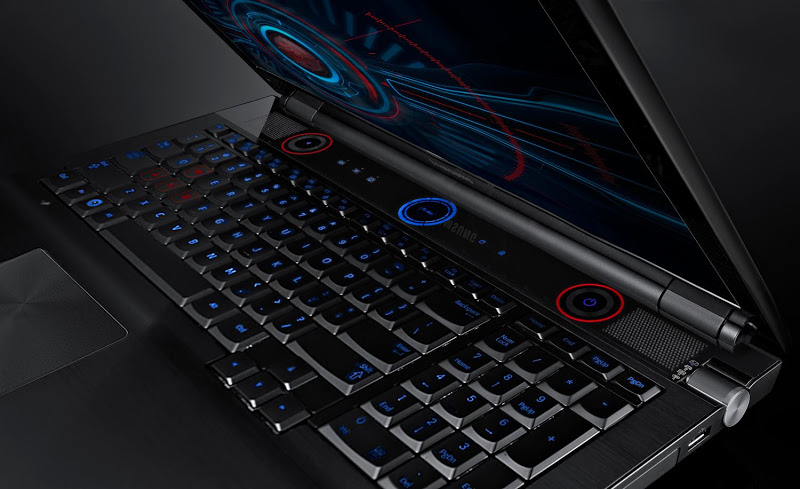 When someone is being asked about best Samsung laptop, he might be unable to answer this question. It cannot be helped considering that Samsung is not a notable brand when it comes to laptops. Most people will know the brand of Samsung more through the other electronic devices including the personal computer peripherals. More people know about Samsung's smartphones through their famous Samsung Galaxy series of smartphone. Maybe it is a good time to know more about this brand through their collection of laptops. One might be surprised with how diverse the laptop collection of Samsung and people can choose with ease.
There are a lot of laptops manufactured and offered by Samsung from the ones with large displays to the ones with smaller displays. While checking and finding out about the best Samsung laptop, many of them are actually smaller laptops but with powerful hardware specifications. Yes, it seems like Samsung pay more attention to the smaller ones because these smaller laptops truly great things to be properly considered. For the curious people, the followings are the real good laptops by Samsung worthy to be checked. Who knows if one of them will be the real ideal laptop? Just try to check them and see the positive notes about them.
8 Best Samsung Laptop May 2017
Best Samsung Laptop Chromebook 3

The Samsung Chromebook 3 by far the best laptop on this list for some people, and possibly the worst laptop on this list for others. If you're looking for a powerful laptop that can handle the heavy pressure of modern games or graphic design, this is absolutely not the machine for you. However, if you're looking for a portable laptop for word processing and internet browsing that comes at an incredibly affordable price, then keep reading.
The Samsung Chromebook 3 comes with 2GB of RAM, 16GB of SSD internal storage, and an Celeron N3050 1.6 GHz processor. In short, this won't get you running modern games. Not even close. But this will keep your running word processors, internet browsers, and any other basic computing tasks without a hitch.
It's also important to note that the Samsung Chromebook 3 is, obviously, a Chromebook. This means it runs Chrome OS instead of Windows. This means you won't be able to install all the programs you could on a Windows system, but you'll be able to enjoy the simplicity and reliability of the Chrome OS.
If you understand the pros and cons of this machine, it's a great buy for less than $200.
Last price update: 2017-05-04 20:02:39
Last price update: 2017-05-04 18:52:15
back to menu ↑
Samsung ATIV Book 9 NP900X3K-S01US

A lot of people certainly love the idea of small but capable machine such as this one laptop. It is not the smallest laptop to be found out there but will be small enough for easy mobility. It should be something clear when checking how thin the laptop is. Within this laptop, there is an Intel Quad-Core A10-4655M with the speed of 2.4GHz (4MB cache). It has good 8GB DDR3 memory and enough storage space in 256GB drive (SSD). Integrated Intel HD graphics will become its graphic card to project image videos and other on the 13.3-inch of screen. It runs Windows 7 smoothly for approximately 10 hours.
Last price update: 2017-05-04 19:50:00
back to menu ↑
Samsung NP940X3G-K05US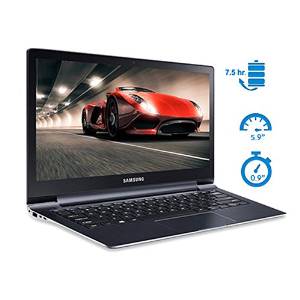 A lot of people say that Windows 8 is an unpleasant or rather annoying operating system by Windows. However, the annoyance can be relieved or reduced with touchscreen. If it is a laptop with touchscreen, there will be better experience with this generation of Windows OS. The laptop has the outstanding LED QHD screen in 13.3-inch. It is a touchscreen that supports 10-finger multi-touch. It comes with Intel Core i7-4500U 1.7GHz (up to 3.0GHz turbo) processor, 8GB DDR3 RAM 256GB SSD and Intel HD 4400 as the graphics. This small and light laptop is expected to run on battery up to 7.5 hours.
Last price update: 2017-05-04 19:49:54
back to menu ↑
Samsung Book 9 Plus Laptop NP940X3G-S03US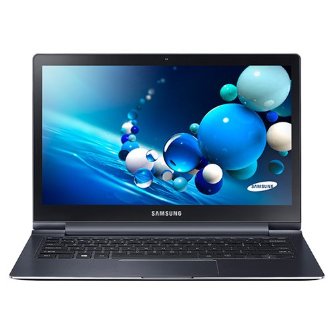 Running a business can be tiresome even when it is s small business. Every businessman needs a partner in managing business and a small laptop with high portability will be a great device as partner. Taking care of documents can be done quickly without delaying and that's a great thing. This laptop comes with powerful Intel Core i5-4200U 1.60GHz that will reach 2.60GHz with Turbo Boost Technology. The memory is 8GB DDR3L 1600MHz and the storage will be an SSD of 128GB. The screen display is a mesmerizing 13.3-inch LED QHD touchscreen (maximum resolution is 3200X1800).
Last price update: 2017-05-04 19:49:48
back to menu ↑
For Gaming Samsung ATIV Book 9 NP930X2K-K01US

As every individual have the different reasons to pickup and purchase a laptop, a variety of laptops with different hardware specifications have been made. Some people prefer the smaller laptops with lighter weight that will make moving around an easy thing to be done. This one laptop is made with portability as one of the main advantages. This 12.2-inch laptop has the capable Intel Core M 5Y31 0.090GHz) processor accompanied by 8GB DDR3L SDRAM memory and SSD storage space with 256GB capacity. It is not suitable for users who love gaming all the time but it has long battery life.
Last price update: 2017-05-04 19:55:38
back to menu ↑
For College Samsung Chromebook 2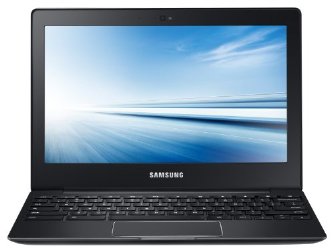 When checking tons of laptops being offered, almost all manufacturers will use processor made by manufacturers specialized in processors such as Intel or AMD. Samsung stands out with the decision to use their own processor, Samsung Exynos 5 Octa 5420 1.9GHz (2MB cache). Supporting the processor, there will be 4GB DDR3L SDRAM combined with 16GB drive as well as the cloud based device exclusive to Google Chrome OS, Google Drive storage. The laptop is small with 11.6-inch LED HD but will be good enough for students who wish to get small and light laptops. Read: The Best 11 Inch Laptop
Last price update: 2017-05-04 19:49:41
back to menu ↑
Samsung ATIV Book 9 Plus NP940X3K-K03US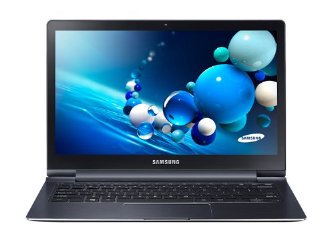 Smaller laptop will have screen display from 11-inch to 13-inch. That said, 13-inch laptop is not something common compare to the others. This one laptop is perfect for the people who search for a laptop bigger than 12-inch but smaller compare to 14-inch. This one is just in between and with good hardware specification too. The processor is an Intel Core i5- 2.2GHz (3MB cache). Accompanying the processor, there will be 4GB DDR3L SDRAM for memory as well as 128GB SSD for the storage. These should be more than enough in running Windows 8.1 smoothly for relatively long time of approximately 7.5 hours.
Last price update: 2017-05-04 19:49:35
back to menu ↑
Touchscreen Samsung ATIV Book 9 Plus NP940X3G-K04US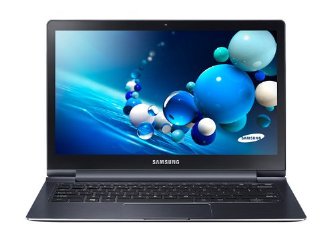 Taking a laptop that can be easily operated in the touch of fingers has become something really trendy and loved by a lot of people. A lot of them are being offered with the real good hardware specifications to make them the truly high-end laptops. Take this one laptop as one example. This laptop has Intel Core i7-4500U 1.8 GHz processor supported by 8GB DDR3 RAM memory alongside the fast 256GB SSD. The graphic card is Intel HD integrated but the 13.3-inch LED QHD screen display will still display great especially with the 10-point capacitive touchscreen.
Last price update: 2017-05-04 19:58:41