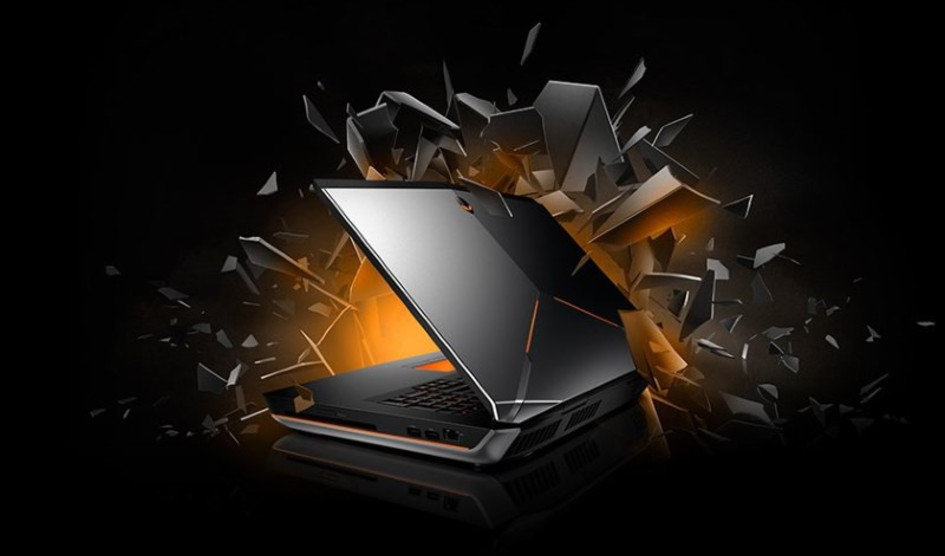 The great power of gaming laptops is enticing. However, with great power comes a great price. Gaming laptops are usually expensive and buyers often struggle to find affordable gaming laptops with prices that are in their range. This, however, doesn't mean that finding an affordable gaming laptop is impossible, it is simply difficult. But at Teradatariver, we've done the hard work for you. Here's our review of the Top 9 high-end yet cheap gaming laptops for 2016
The Quality Graphics Seek
The graphics card is not the place to cut corners when shopping for a high-end gaming laptop. You should aim for a laptop with the NVidia GeForce GTX 960M or GTX 965M. The "M" in these numbers meaning the card is the laptop equivalent of the desktop version. You could also aim for an AMD card of similar quality. Honestly, both will perform just fine. On desktop computers, it might be possible to combine the power of multiple video cards, but laptops aren't afforded that option. Even though you're on a budget, be ready to aim for a high quality graphics card.
The Performance You Need
Once you've got a solid graphics card, you'll also need to ensure your laptop has a strong CPU in order to make use of the full power of your graphics card. An Intel Core i7 processor keeps your games running smoothly. You'll should also be looking for no less than 8GB of RAM for gaming. Don't fret. You may be able to find a gaming laptop for a tight budget with up to 16GB. This is all you need and more for gaming as well as additional uses, like if you want to use is as a video editing laptop.
You also have the option of looking for quality AMD processors instead of Intel. But at the moment, Intel is running the most powerful processors. You can see our coverage if you're looking for the best i7 laptops.
Portability and Design
It may feel great to game on one of the best 17 inch laptops, but it's not so nice to carry around everywhere. These things can be cumbersome and heavy. If you only travel once a year or so, then go for it. If you're expecting to be on the move daily, I'd advise picking up something on the smaller side.
In case you're looking for long-lasting battery life from your gaming laptop, you may be frustrated. Gaming laptops require tons of power, so their batteries deplete rapidly. If you intend to run games off the battery power, don't expect to be gaming for longer than a couple hours.
With no further adu, here's our list:
Affordable Gaming Laptops 2017
ASUS ROG GL552VW-DH71 Affordable Gaming Laptop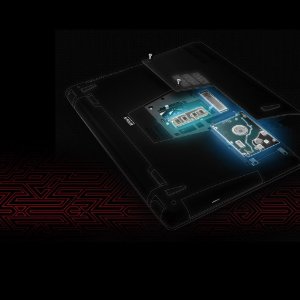 Every major laptop brand seems to have a series dedicated specifically to gaming. For Asus, it is the Republic of Gamers (ROG) series. A ROG gaming laptop is often considered the cheaper alternative to the more expensive Alienware laptops. The Asus ROG GL552VW-DH71 15.6-inch laptop, for example, has almost all of the same features as the most powerful Alienware laptop available, including a high-end processor and graphic card, plenty of RAM, and a spacious HDD.
Its price, which comes in at just a little above $1000, is considered affordable for gamers with a limited budget. What Asus does to make this model cheaper is omitting SSD and IPS screen features from it. Although a mode with those features included is available, this bare model is the one that you should buy if you are looking for an affordable laptop as those aren't features which really affect your gaming experience.
Last price update: 2017-05-04 19:15:36
ASUS ROG GL552VW-DH71 Full Specs
Specification
| | |
| --- | --- |
| Operating System | : Windows 10 |
| | |
| --- | --- |
| Processor | : 2.6GHz - 3.5GHz Intel Core i7 Skylake |
| | |
| --- | --- |
| Graphics Coprocessor | : 2GB GDDR5 NVIDIA GTX960M |
Display

Screen: 15.6 inches

Resolution: 1920*1080 pixels
| | |
| --- | --- |
| Memory | : 16 GB DDR4-SDRAM |
| | |
| --- | --- |
| Optical Drive | : DL DVD±RW/CD-RW |
Connectivity

: 802.11 A/C
Bluetooth 4.0
Ports & Slots

: 1x USB 2.0 Ports
2x USB 3.0 Ports
HDMI
Media Card
Audio out/Mic in
Dimensions

Length: 15.10 inches

Width: 10.10 inches

Height: 1.30 inches
Style & Type

: Standard
Gaming Laptop
| | |
| --- | --- |
| Similar Laptop | : ASUS GL551JW |
back to menu ↑
ASUS ROG GL552VW-DH74 Budget Laptop for Gaming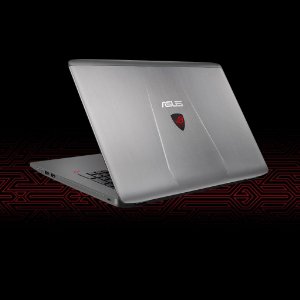 Of course, there are many gaming laptops to choose out there. However, do you think all of them can offer you high performance with affordable price? Not all of them can do so, but there are the ones that can offer it for you. One of them would be ASUS ROG GL552VW-DH74 15-Inch Gaming Laptop. It is not surprising for gaming laptop to be priced above 1500 or more.
But, did you know? This ASUS gaming laptop here is the one that is priced under 1500 instead. For anyone aiming to get rather inexpensive gaming laptop, this one could make a good choice. By being priced like that, you must be wondering how its performance is. There is no need to worry about such thing actually for this laptop runs with really powerful processor.
It is the 6th Generation Intel Core i7-6700HQ 2.6GHz one. It is not only that. GameFirst III technology is also used within to do the job to prioritize the game data flow across the network. For gaming, surely these are things you will need from a laptop for they will support your gaming needs. With them around, you will be sure to experience the best gaming ever.
Last price update: 2017-05-04 18:42:26
back to menu ↑
Alienware AW15R2-1546SLV Gaming Laptop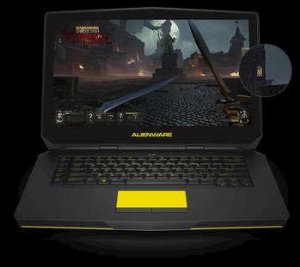 People do understand more than enough that gaming laptops can be very high in its price. Indeed, we can get the more inexpensive ones. However, it is not that easy to find the high-end type with cheap price. Normally, people won't mind with the price as long as they get a very good quality product after all. So, finding one is somewhat a tricky thing to do.
However, it is not impossible at all for there is one laptop good to consider for that. This laptop is called Alienware AW15R2-1546SLV 15.6" FHD Laptop. You can see how high-end it is from its features for this laptop is engineered for extreme action, designed with cutting-edge craftsmanship, made to engage your senses, and still many more left to tell about it.
With those kinds of feature to offer, people don't usually expect that the price would be low. However, this laptop is brought up here because it can be different than what people have expected about it before. Yes, it is because this Alienware laptop is currently priced under 1500. For high-end laptop, this is pretty much cheap and people would want it to get their hands on it.
Last price update: 2017-05-04 19:01:34
back to menu ↑
Best MSI GE72 Apache Pro-003 Gaming Notebook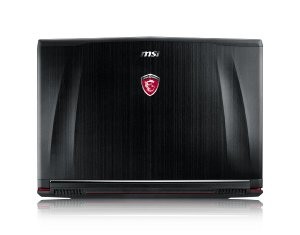 Another company that is well known for its affordable gaming laptops is MSI. The MSI GE72 Apache Pro-003 17.3-inch laptop has similar hardware specifications to those of Asus's GL552VW-DH71 model. What makes it different is its larger 17-inch screen and stylish keyboard, which features rainbow backlight instead of the red backlight of the Asus model. This rainbow backlight looks great laptop, especially if you turn it on in a dark place and enjoy the show.
Last price update: 2017-05-04 18:55:07
back to menu ↑
Budget Gaming Laptop Lenovo Y50 Touchscreen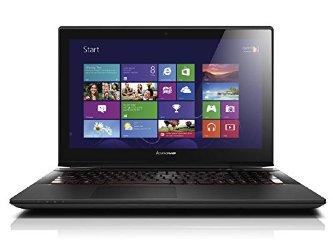 The price of gaming laptops has become affordable at a very convenient time. Microsoft's release of its touch-friendly Windows 8 operating system, which is perfect for the techy you just can't wait to literally get their hands on the newest technology. If you also favor a gaming laptop that features a touchscreen, the Lenovo Y50 15.6-inch laptop might be your best choice. Lenovo has three variants of its Y50 laptop: the basic model without touchscreen and Ultra-HD display, the one with Ultra-HD display, and this model, which features touchscreen. The basic model is always the cheapest. But if you want a touchscreen, which personally makes me feel like I'm in Minority Report, this model is your best pick among the three.
Last price update: 2017-05-04 20:00:28
back to menu ↑
Gaming MSI GE62 APACHE-276 15 Inch Laptop

We have mentioned the 17-inch MSI gaming laptop above. Our next 17-inch MSI gaming laptop that you can buy is cheaper than the former. MSI GP Series GP70 Leopard-490 17.3-inch laptop has almost the same features as those of its Apache Pro counterpart. The most significant difference between both models is that it features Intel Core i5 processor instead of Apache Pro's Intel Core i7 processor. This difference obviously makes the Leopard model significantly cheaper than the Apache Pro model. This one may not reach the same power level as it's brother, but it's still plenty enough to get your gaming fix on.
Last price update: 2017-05-04 20:00:45
back to menu ↑
Laptop Alienware 13 ANW13-2273SLV for Gaming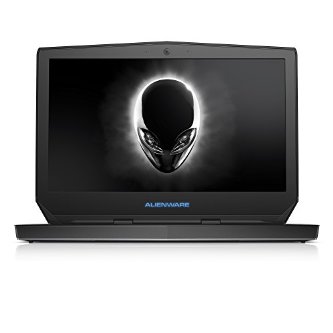 Another Alienware model that you may be interested in is this 13-inch screen model, especially if you're looking for a more portable gaming machine. A bonus to this travel-friendly laptop is that it also comes with a cheaper price tag. The Alienware 13 ANW13-2273SLV 13-inch laptop is petite yet powerful. If the other models are too large and inconvenient, this is the laptop for you.
Last price update: 2017-05-04 20:00:21
back to menu ↑
ASUS ROG GL752VW-DH71 Core i7 Laptop for Gaming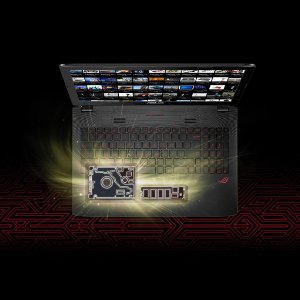 If memory serves me right, Alienware was the first major computer brand specifically aimed at gaming. It created a huge divide in the market because other computers were still general purpose computers and Alienware was the only thing geared at gaming. However, the Alienware's all came at a much higher price since they were the only thing on the market.
However, in 2016 it seems like every brand is trying to push a line of computers just for gaming, but few of them are as well known as Asus' ROG (Republic of Gamers) line. They come with powerful hardware, cool features, and best of all, a reasonable price.
The Asus ROG GL752VW comes with 16GB of RAM, a 1TB HDD, and a 6th generation 2.6GHz quad core i7 processor. Its dedicated graphics card is an Nvidia Geforce GTX 960M. It's 17.3" gives you a massive screen while still keeping the portability of a laptop. It's not a touch screen, but to be fair what games are you playing that use a touch screen?
This is a powerful laptop which comes at a reasonable price from a trusted brand. It's easily among the best high end cheap gaming laptops.
Last price update: 2017-05-04 19:43:38
back to menu ↑
Alienware 15 ANW15-1421SLV Laptop for Gaming

Almost every gaming laptop enthusiast agrees that Dell's Alienware series is the top of the line. The Alienware 15 ANW15-1421SLV 15.6-inch laptop is a great buy in that series. Its unique angular design with bold contour accentuates its identity as a powerful gaming laptop. If its bigger and more powerful options in the Alienware series are too expensive, you can always opt for this cheaper yet similarly reliable model.
Last price update: 2017-05-04 19:39:30
In general, all laptops we've mentioned here are priced below $1500. Considering that the most expensive gaming laptop that you can buy today is above $3000, the price range we offer here is considerably more affordable. Choose what you want from your machine, and you'll have a powerful gaming laptop without breaking the bank.