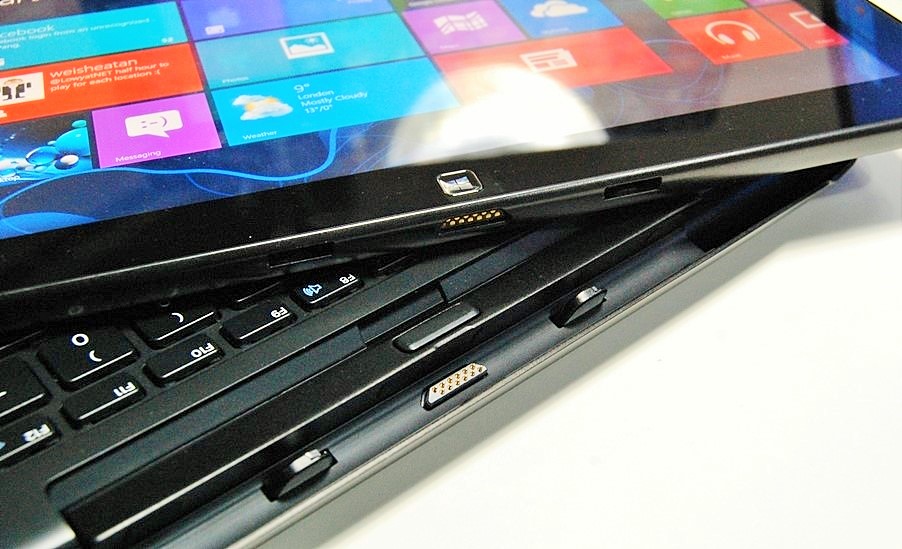 People who want to buy a portable device that functions as both laptop and tablet will love to buy the best hybrid laptop available at the market. Before we talk further about the best hybrid laptops that you can buy today, we should define first what hybrid laptop is. Some experts say that there is no difference between a hybrid laptop and a convertible laptop, but there are also experts who believe that the term hybrid laptop refers only to a laptop with detachable screen. Other laptops that use flipping, swiveling and pivoting mechanism during their transformation are categorized as convertible laptops. Without trying to confuse both terms, this review will take the former stance—that a hybrid laptop is simply the one that functions both as a laptop and a tablet, regardless of the mechanism used to transform it. If you are looking for the best hybrid laptop that satisfies your mobile computing needs, you will find some of the best models in this review.
Best Hybrid Laptop Acer Aspire Switch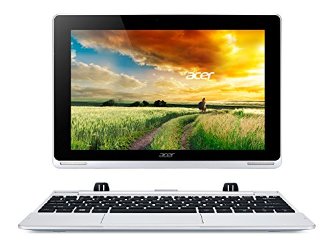 If you read this article because you believe that a hybrid laptop is the one with detachable screen, we will cater to your curiosity and need by starting this review with one of the best detachable laptops that are available now. Acer Aspire Switch 10 laptop is a 2-in-1 detachable touchscreen laptop that mostly suffices your needs. Why? Of all laptops that are mentioned here, this laptop is the cheapest, but it barely looks and functions like a cheap laptop. Its detachable touchscreen is obviously a state-of-the-art feature that you mostly want from a hybrid laptop. It also features IPS technology, which makes sure that everything that you see on the screen will be sharp, crisp and clearly visible from any viewing angle.
Last price update: 2017-06-10 20:44:54
back to menu ↑
ASUS T100 Mini Laptop

Acer's detachable laptop, which is priced at $269.99, is obviously a promising choice; however, if you need a laptop with ample storage space, you certainly need to look at something else because it only provides you with 32 GB of storage space. ASUS T100 10-inch mini laptop can be a more suitable alternative if you prefer a detachable laptop with spacious storage. Only $20 more expensive than its Acer counterpart, it offers you 500 GB of HDD space in addition to the 32-GB SSD that it already has. The extra 500 GB of storage space is more than enough to store all of your images, music and videos.
Last price update: 2017-06-10 20:44:48
back to menu ↑
Lenovo Flex 2 14 59423166 Core i7 Notebook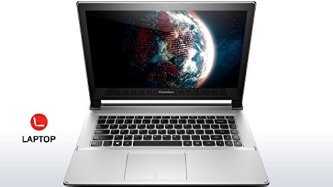 Our next pick would be a hybrid laptop that many consider a convertible one. Lenovo Flex 2 14 laptop uses a flipping screen instead of a detachable one. Some people prefer this design because of its sturdier hinge and lighter screen. Detachable screen has all necessary hardware components in it, making it awkwardly heavy and unstable when used as a laptop. A convertible laptop puts its components underneath its keyboard, making it more stable when used as a laptop. Lenovo Flex 2 14 benefits not only from its structure, but also from its power, spacious hard drive, and HD screen.
Last price update: 2017-06-10 20:22:34
back to menu ↑
ASUS Transformer Book Chi 10 Touchscreen Notebook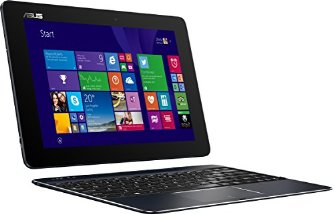 If you insist on buying a detachable laptop, you should choose one with sleek design. Asus Transformer Book Chi 10.1-inch laptop looks sleek and stylish because its hinge is barely visible. When detached, you will see as if its keyboard and its screen are two completely separate parts, but believe me, they can be combined. This laptop uses Neodymium, the most powerful magnet on earth that holds both parts firmly. Its sleek appearance is further enhanced by its all-aluminum ultra-slim structure. You will surely love this hybrid laptop.
Last price update: 2017-06-10 20:46:40
back to menu ↑
Dell Inspiron i7537T-1132sLV 15-Inch Laptop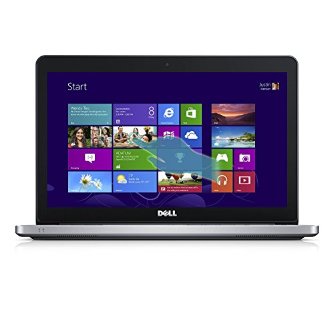 A hybrid laptop can be redefined as a laptop with hybrid component. Among components that will be great if made hybrid is storage drive. Dell Inspiron 15 7000 series laptop might not be a hybrid laptop in popular sense—it cannot be converted to a tablet, though it has a touchscreen; however, its hybrid storage drive gives it a unique feature that is rarely found in other laptops. Its storage drive is the hybrid of the spacious HDD and the fast SSD. The hybrid gives it a storage drive that is both spacious and fast—a feature that you certainly love, right?
Last price update: 2017-06-10 20:22:28
back to menu ↑
Dell Inspiron 13 7000 Series Convertible Notebook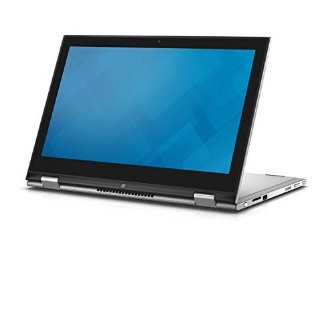 Dell always knows how to make new innovations. Besides introducing a laptop with hybrid storage space above, it also introduces a hybrid laptop with backlit keyboard (which is also one of the unique features of the aforementioned Dell Inspiron 15). Backlit keyboard is a feature that is typical of gaming laptop, but now you can enjoy it in a hybrid laptop. Dell Inspiron 13 7000 Series 13-inch laptop is a hybrid/convertible laptop with flipping screen. What makes it a unique laptop is its backlit keyboard. Put the laptop in a stand position and both of its sides will shine.
Last price update: 2017-06-10 20:41:29
back to menu ↑
HP Pavilion E9L41UA Touchscreen Ultrabook

A hybrid laptop with detachable screen is often powered with low-end processor and low RAM. HP Pavilion 13.3 touchscreen laptop is different because it has the powerful 4th-gen Intel Core i5 processor and 4 GB of RAM behind its screen, making it one of few detachable laptops in the ultrabook category. If you are looking for a powerful hybrid laptop, you should choose this laptop.
Last price update: 2017-06-10 20:22:22
back to menu ↑
Hp Envy X360 2-in-1 Touchscreen Laptop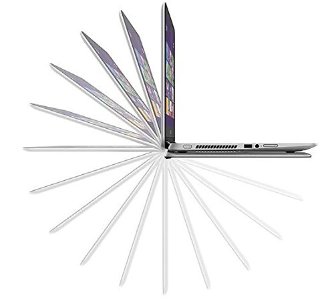 A convertible laptop with backlit keyboard is interesting, but it would be more interesting if it is lightweight. Hp Envy X360 laptop is designed to be an ultra-light laptop that is the best for toting around. It has some unique features that you will certainly love, such as its backlit keyboard and AC wireless card.
Last price update: 2017-06-10 20:22:15
A hybrid laptop can be defined in many ways. It may be defined as a laptop with detachable screen, any laptop with capability to transform into tablet, or a laptop with hybrid component. In the end, however, you choose your own preferred definition and by that you will choose your most preferred laptop model.
We have mentioned all types of hybrid laptop with their unique features. Your choices, of course, are not limited to the suggestions above; however, they already represent all so-called hybrid laptops that you can find at the market today. Therefore, hopefully, this review will be able to help you find your best laptop.