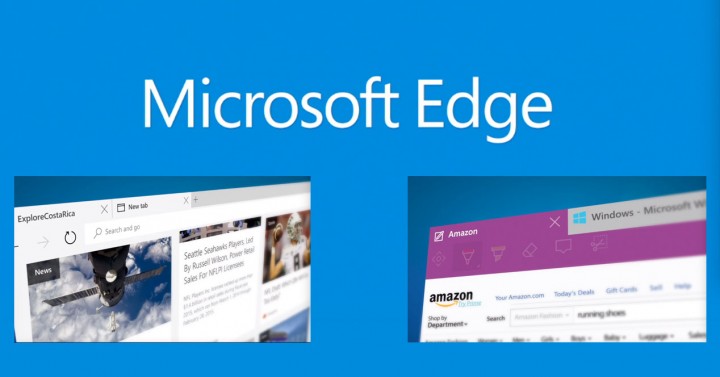 Microsoft is proud with the launch of Edge on Windows 10 as a browser that offers lots of features. However, due to some technical issues, many users report that Edge keeps on crashing at the time of using. Can we fix that issue? Yes, for sure. Keep on reading and trying the steps below to find out how to fix it.
Do The General Troubleshooting
This is one of the solutions to apply using Windows Store Apps troubleshooter. Followings are the steps:

Make sure your machine has the Windows Store Apps troubleshooter. If you don't have it, you can get it here.
Run the troubleshooter.
The app troubleshooter will scan for damaged system files on your device. What you have to do is to right-click . Then choose Command Prompt (Admin). On that window, input sfc /scannow. Finally, hit Enter.
back to menu ↑
Delete Cached Files
Perhaps you are an avid user of internet who enjoys visiting multiple WebPages. So, the files making up the pages you visit are downloaded to your computer. Since it's a lot faster to view WebPages, Edge as a web browser can cache these files. Once files are in-cache, Microsoft Edge does not need to download every of viewing WebPages. Why? Because, basically, the elements of WebPages are already stored. Therefore you choose to set the storing space on your computer memory.
But then, you now find that Microsoft Edge is crashing. It does make sense after a couple of uses, of course. What you can do is deleting cached data and files. Here is how:

Open Microsoft Edge.
Select the "…" icon; it is located in the top right corner.
Then, choose Settings.
When you find Clear browsing data, choose what things you want to clear followed by cached data and files.
Go to Control Panel and select Internet Options.
Under the Internet Options, choose Advanced, followed by clicking
Finally, reboot
Remember that Windows comes as a service which has to be updated based on quality issue and the (new) features availability. There won't be any fixed schedule for Microsoft Edge feature updates. So, make sure you regularly check within Settings.
back to menu ↑
Delete Browsing History
Since you experience browser crashes, there might be chances that your browser history is corrupted. So, it really helps to avoid it happening by deleting browsing history. Here's how to do it:

Click the Hub – an icon on the upper right.
On the new panes on the right side of the screen, choose History.
Finally, click "Clear all history".
It's also possible to erase everything in the browser history. From the History list, choose Clear all history on top. You will then see a list of all types of data. You can decide to tick every one of them, or simply select the things you need to erase.
back to menu ↑
Scan Activex/ DLL Registry Entry
Windows registry is the place to store the settings and configuration of Microsoft Edge. Sometimes, Microsoft Edge crashes due to the retrieval failure of valid information from misconfigured Registry entries. Therefore, an alternative to scan the entries can be done through the following steps:

Download RegInOut or any other reliable system utilities to fix computer errors and crashes.
Install and run the program.
Start the scanning for full Registry and wait it finishes its task.
Once you see the errors, do the fix.
back to menu ↑
Reset Advanced Internet Setting
Before you do this, restore the default browser setting to avoid further crashes.

Click R and Windows keys at the same time.
Type"inetcpl.cpl"an click OK.
Click Advanced under Internet properties.
Restore advanced settings.
Reset until a new prompt is opened.
Check the "Delete personal settings" box.
Click Reset.
Choose OK.
Restart Microsoft Edge.
Related How-To Articles