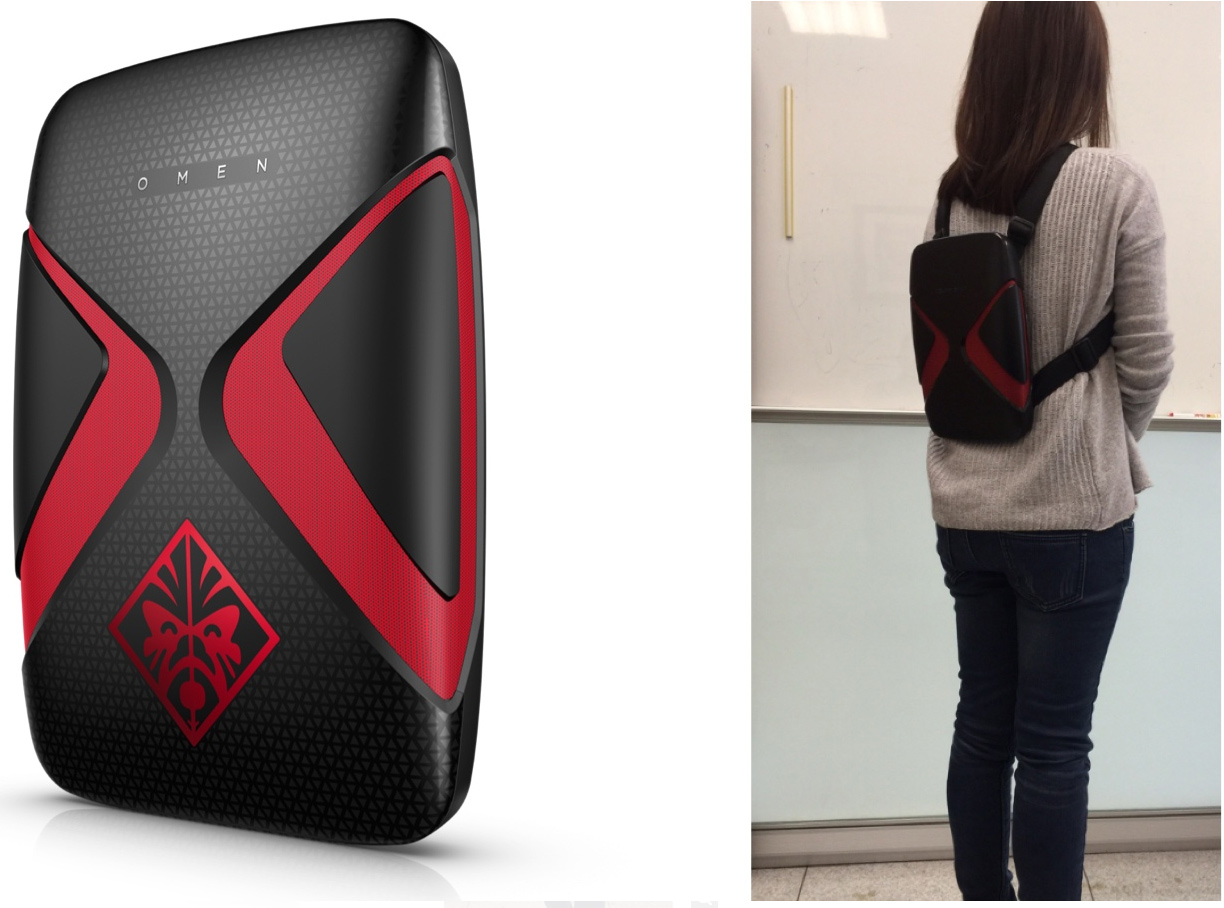 HP is smartly making a move on the VR hype by introducing a new laptop system designed specifically to work with VR headsets.
HP's Omen X VR PC Pack is technically just another machine in HP's Omen line of gaming computers. However, what's different is that this powerful gaming laptop is designed to be as compact as possible so it can fit into the backpack HP has designed for it. In short, it's a gaming laptop in a backpack so you can dive deep into the VR world without tripping over real world wires. We recommend you still watch out for those pesky walls, however.
Everyone from consumers to CEOs were uncertain of how the market would respond to VR headset technology like the HTC Vive or the Oculus Rift. But the technology works and the marketing has been successful. At the very least, VR is here to stay. At most, VR is the future and will make standard gaming will be a thing of the past.
A number of computer brands are recognizing VR's success and hope to jump on the VR train before they miss it, but none of the upcoming options look quite as natural and sophisticated as HP's upcoming Omen X VR PC Pack.
What Is The Omen X VR PC Pack?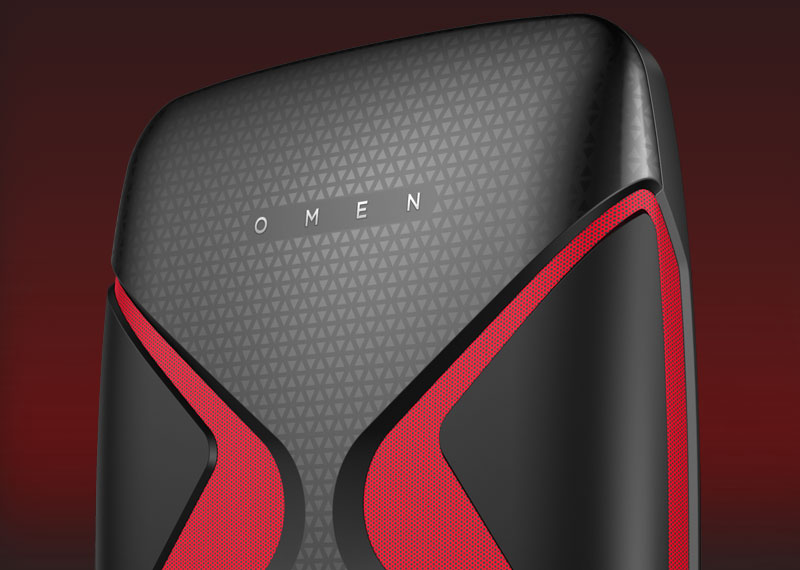 All together, it's a bundle featuring a top of the line gaming laptop attached to a shoulder strapped backpack designed specifically for holding this machine. The laptop is under ten pounds in weight and thirteen inches in length. It's focus on VR allows HP to take focus away from a large screen, thus allowing them to save inches and pounds on the machine's size.
It features two battery packs that you can hot swap without powering down the system for long gaming sessions on the go. The two batteries power the Omen X VR PC Pack at the same time, with one battery focusing on the CPU and one focusing on the video card. The goal is to allow you to focus on your gaming and forget about your battery. But once the batteries do need a break, there's even a third small battery that will keep the system running while you hot swap the main batteries.
A DIY version of this product would be to simply throw your current gaming laptop into a backpack. However, you'll immediately find that heat management is a problem. That's another benefit of buying one of these trendy VR gaming packs. The backpack is designed to help vent the Omen X VR PC Pack's dual fan system so you don't have a meltdown as your melting zombies.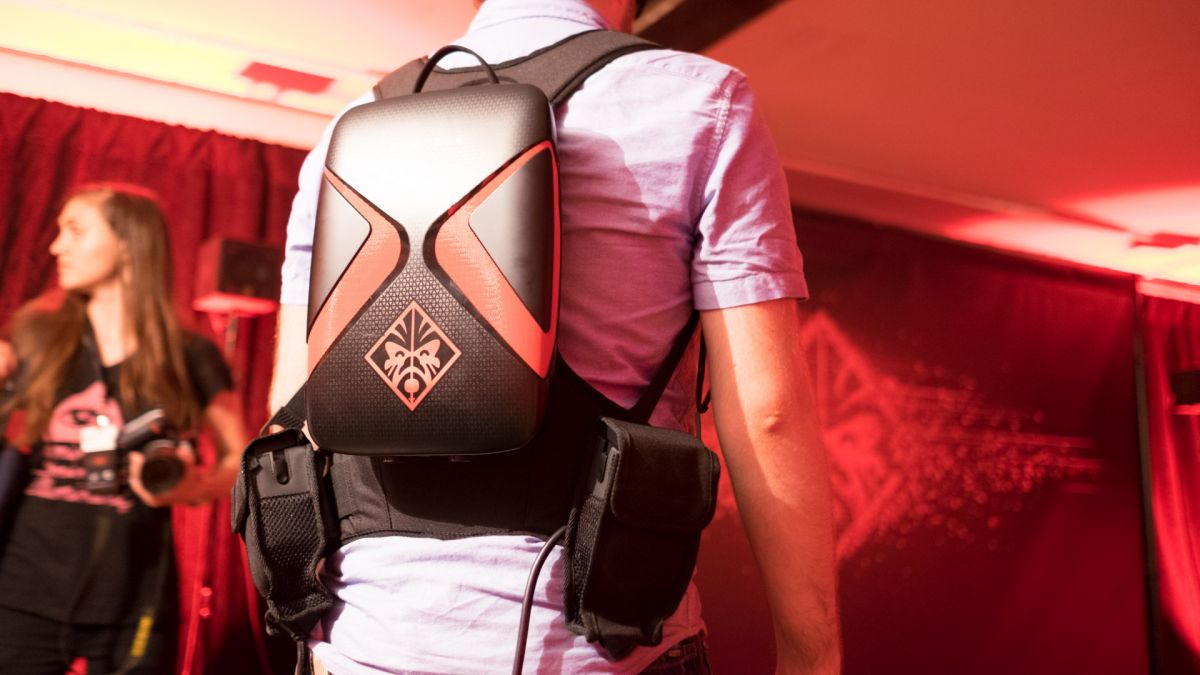 The reason this whole pack is ideal for VR, quite simply, is because it removes the hassle with wires. One would think all this VR technology should work wirelessly with bluetooth, but the problem is that bluetooth connections are simply not fast enough. The lag is only minor, but that small delay is enough to break your immersion in the virtual world and make it all feel phony.
The only way for VR to feel natural is with the instant connection of wires, and HP hopes you'll see that the only way for you to free yourself from tripping over wires and be truly free while playing VR is to use the Omen X VR PC Pack.
The pack comes in a stylish red and black design which matches the computer itself. The computer, by the way, is entirely detachable from the backpack system. This means when you're not running around in your own VR world of goblins and ghouls, you can still use it as a fully functional, top of the line laptop computer.
Potential Drawbacks
As of yet, the drawbacks on the Omen X VR PC Pack seem slim to none. HP recently held a press conference in which they allowed press to try the pack on. Reports are that the pack, despite holding the weight of a powerful gaming laptop, is not that heavy. Many said the VR headsets weighed on them heavier than HP's VR backpack.
Ideally, you would use the laptop in the backpack when you're gaming in VR and use it open like a standard laptop when you're setting up the game or doing work. However, it's likely that you'll still run into troubleshooting problems with your game or with VR while you're wearing the VR headset.
With a standard VR setup, you'd simply remove the VR headset and fix the error on your computer. But this isn't so easy when your computer is on your back. HP's Omen X VR PC Pack hopes to remedy this with an included wireless mouse and keyboard bundle, and also with a wireless display so you can troubleshoot any problems while still looking through the VR headset.
You can even think of it like a new mode in your game. Windows Troubleshooting Simulator 2016.
In Short
There are a few other companies also recently introduced a line of VR backpack sets. MSI and Dell are probably the two largest competitors. The trend towards VR focused computers is an exciting sign that the industry is taking the future of VR seriously.
The release date on HP's Omen X VR PC Pack hasn't been announced yet. They currently have prototype systems they're audience testing in order to make the system as comfortable and functional as possible. Personally, I can't wait. The idea of seamlessly walking through a VR game world makes me feel like I'm ten years old again in a laser tag arena.
To hold you over during the wait for VR ready machines, check out our recommendations on the current best high performance laptops.