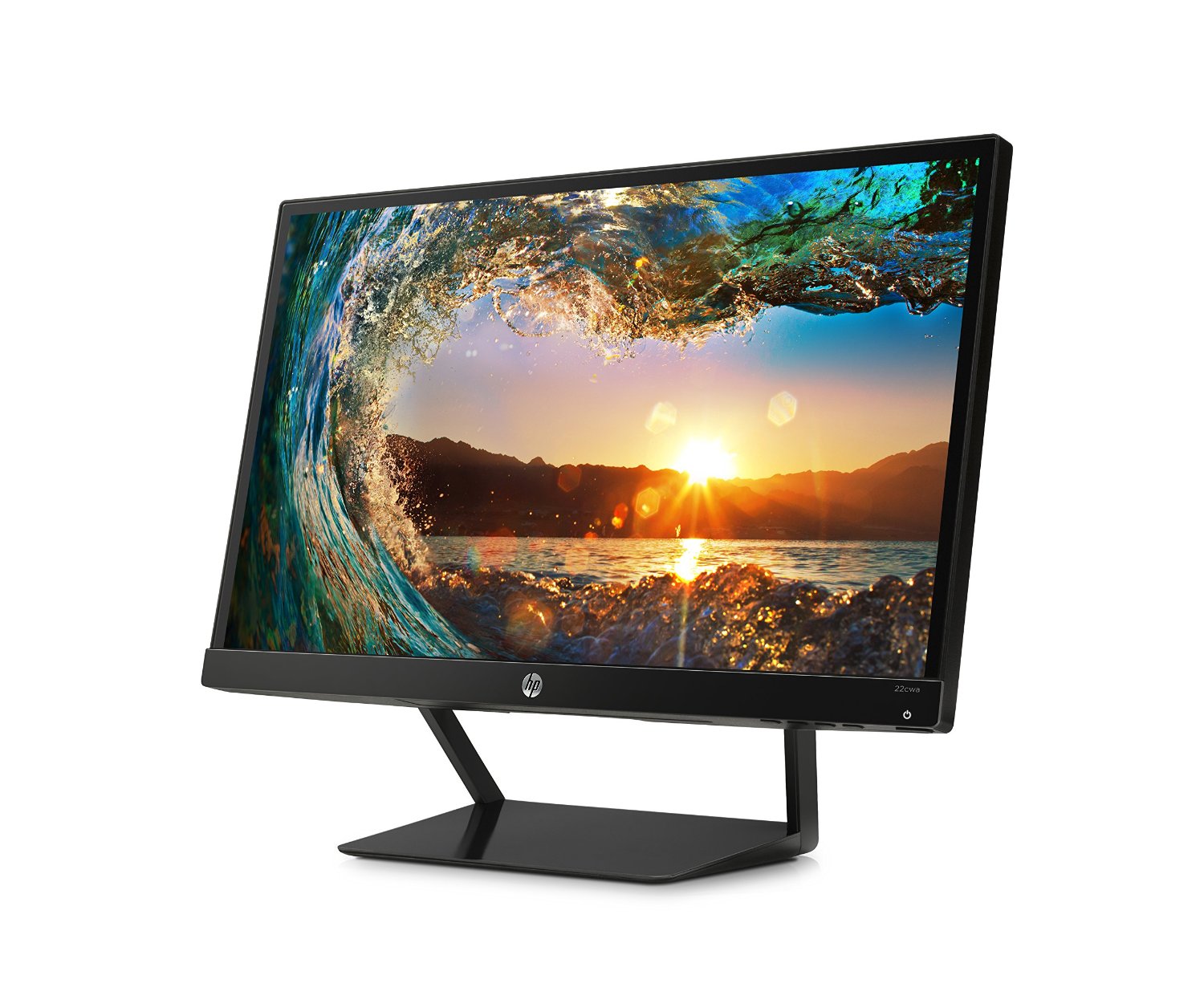 With the dozens of options from dozens of companies all at similar price points and similar features. Hewlett-Packard or much known by its initials HP is a well-known name when it comes to gadgets. Particularly, laptops, and computer monitors at a competitive price. Nowadays, consumers are wiser before shopping for any product. When it comes to gadgets, we rely on the experience of those who have used it before deciding to make the purchase. Reviews are very important although not everyone would have the same experience with a single gadget it still has an impact. The HP Pavilion 22CWA IPS Monitor is an excellent value for the money as one of the most budget-friendly IPS monitors in the market today, which is why it is getting attention for that very reason.
HP just joined the trend sporting the ultra-thin cabinets and sleek design, but for budget-minded buyers. At a glance, it does really look premium. But does it have what it takes to be a solid, for-everyday-use monitor? Looking at its specs is just a drop in the bucket. We will go further to its quality and performance level by getting our hands on it.
A Quick Look On Its Features and Specs
For roughly a little under $100, a monitor yielding consistent high color fidelity with IPS technology and a 178º/178º edge to edge viewing angle is quite a steal. Rarely you get the chance to snag a nice-looking, a little beyond standard a hundred dollar monitor. This is the case with the HP Pavilion 22CWA. A 21.5-inch monitor with an IPS display and a 1920 x 1080 resolution. However, this may not be what hardcore gamers would jump into purchase since it is not up for a cleverly concise gaming display. The ideal pixel density of an average gaming monitor should be at least 185 pixels per inch (PPI). HP Pavilion 22CWA's only have around 102, which is quite a low pixel density. Other than that, its maximum refresh rate is 60hz and a response time of 7ms with scanty inputs that is a bit disappointing. It only has one of each HDMI, VGA port, and an audio jack. However, I'd like to think that it is forgivable since HP Pavilion 22CWA had to do so to meet a budget-friendly price. If you are just a casual gamer, it has an acceptable frame rate, while 1080p can provide good enough image sharpness.
back to menu ↑
A Tour On HP Pavilion 22CWA Design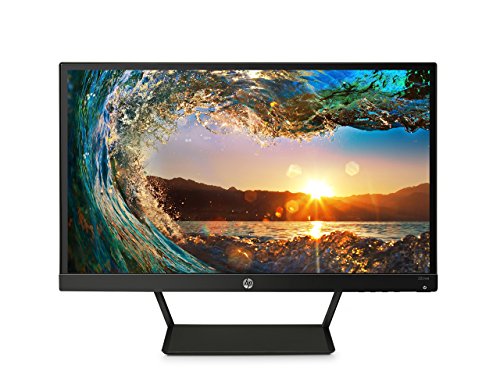 Design wise, as always, HP nails a great-looking style that looks gorgeously neat as an office desktop monitor. It's literally an office-on-budget monitor that home-based professionals would absolutely love. A slim panel with near zero bezels that prods attention, which is also perfect for a dual or triple head setup. Personally, upon seeing this model I have to say that my favorite would be the  one in dark gray, but HP Pavilion 22CWA also available in white. The bottom strip that is a bit thicker houses the HP logo, and it looks amazing on it. The company made some compromises to fit in the IPS panel. Among the nifty extras, it omitted are the ergonomics. The open wedge design only allows -2° to +25° of tilt and nothing else. Although I don't have any complaints regarding its size, how I wish standard VESA mounts are available on this model. In order to mount this on a wall, you need to purchase the backplate separately through the HP online store. It was something I expected to be ready on this HP model.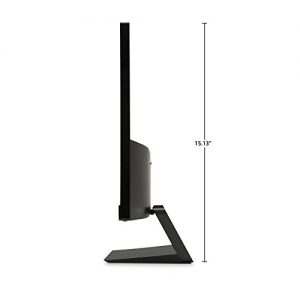 On the positive note: I don't think we discredit HP for the unavailability of some features. Mind you, most of the budget-conscious builders, are left with just the minimal choices for their visual needs. If you save up more money then, of course, it is always best to invest in a spanking hot monitor that has more of the goodies. For just a 100 bucks, it has the looks of a high-end monitor. Coming at 8.5lbs. it does not weigh a ton and can easily be moved anywhere you want.
If you want to get your hands on this HP 22CWA IPS monitor, it is available on Amazon.
Last price update: 2017-06-10 19:38:21
back to menu ↑
An Eye On Its Performance
I am not surprised if skeptics are quick to criticize the HP Pavilion 22CWA. However, HP has its great reputation that does not stay behind. We toyed around this unit and during our test, it did not present any uniformity issues across the 22-inch real estate. No detrimental backlight bleeds as well. Color quality was acceptable for general use. In the purpose of multi-tasking, the HP Pavilion 22CWA fits the bill perfectly as a secondary monitor next to your gaming monitor. Obviously, the 7ms response time is too slow for competitive gaming effects. You can play games on your 144Hz high-end monitor while working on some work-related tasks since viewing it at an offset angle won't cause image degradation.
We tested it out in gaming, considering its price, there are only limited games that can go well for HP Pavilion 22CWA. In games like the Civilization 6, fortunately, no loss of details going to the edges and we only observed less jagged for the most part. Ghosting and input lag was noticeable but it's not such a big deal if it is only for casual gaming or entertainment. Back in that day, most of the monitors with similar quality pioneered in a starting price that is a little over $300. At that time it was already considered as an affordable price. —And that is without the high-end improvements of the display that a $100 HP Pavilion 22CWA has.
Conclusion
Is this the best monitor for everybody? Obviously, no. Who are these best for?Comparing the HP 22CWA to its predecessor, the HP w2207. The newer version has was greater improvements. A 1680 x 1050 active matrix TFT LCD panel of HP w2207 in a frame that has over an inch thick bezels, that's not what people like these days. Those who wants a low-cost and liquid crystal display. It utilises remarkable features despite having an unbeatable price.