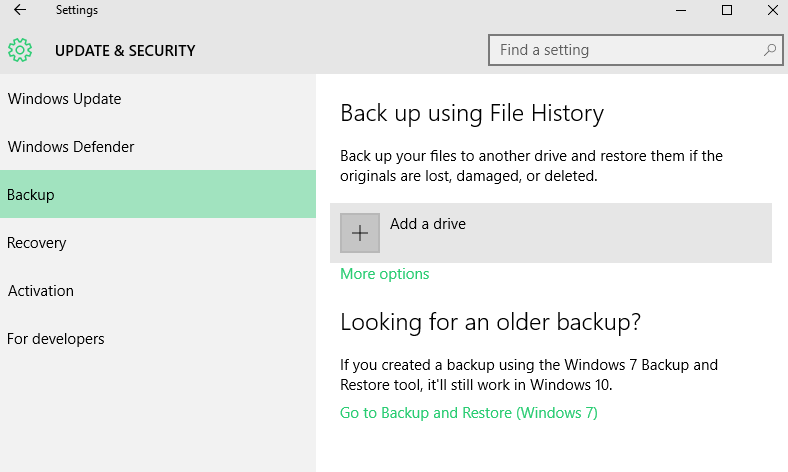 There are just many things to learn from Windows 10. You should keep yourself up to date about all the news regarding it. So, there is one thing you need to learn from it here. It is about backing up your files in Windows 10. Did you know the way to do it? If Windows 10 is so new to you, you should know that you will need the help of File History to help you back up your files. Let's learn more about it here then.
The Need of File History
Do you why we need File History here? To tell you the truth, it is one of the easiest ways to back up your files in Windows 10. It works automatically and is available in both Windows 8 and Windows 10. However, it won't do its job unless you set it up for it is turned off by default. With File History, you will be able to back up your data files as well as go back to retrieve their earlier versions. This is quite convenient, isn't it?
As long as it is set up, it should do the back up for files in Libraries, Desktop, Contacts, Favorite, and One Drive folders. However, in order to use it, you should have second storage device, like USB hard drive or SD card. Other than that, you can also use network location, like shared folder on another computer on the network. This is pretty much handy thing for us. Not to mention, it is important to set it up.
Setting-Up Steps to Follow
Do you know how to set up File History in Windows 8 or Windows 10? This is something that is important to learn. Of course, the steps are not difficult to follow at all. Here they are.
Find File History from the taskbar
Click on File History settings once you find it
Click on Add a drive in the Backup from Settings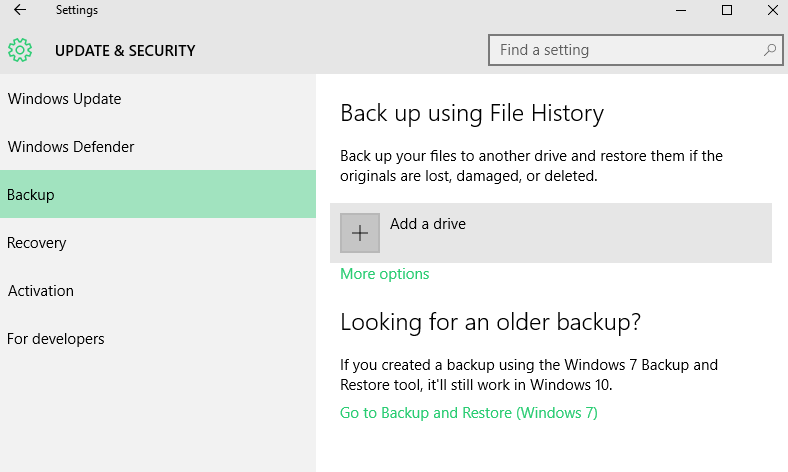 Select drive location and click More options
In the More options, you will be able to customize File History however you like. You can decide the frequency of your back up, the length of the files to be kept, the folders you want or don't want to back up, and the switch of drive. Follow it and you have all your data safely kept or retrieved.