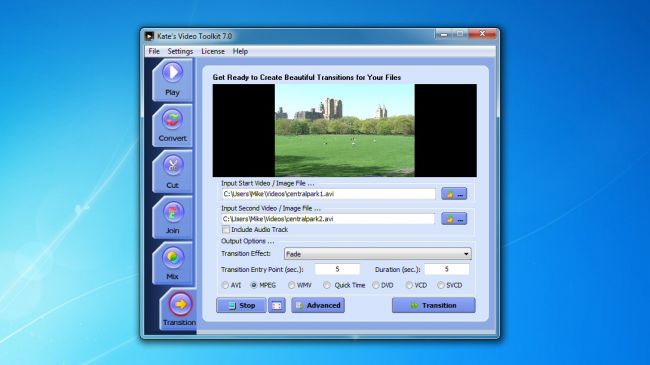 It is a vast discussion to talk about software in a computer. However, almost everything can be found to meet your needs. Are you looking for software that can help you edit your videos? Sure, there is one called video editing software to help you do so. Even so, finding the best one is not a simple task. Being the best, it means that the software should be the one that meets your needs the most. So, here there are two kinds you can consider.
Kate's Video Toolkit
To tell you the truth, it is not some kind of truly amazing video editing software with many advanced and beneficial tools you can use. It actually offers very basic features only. However, even if the features offered are basic, it has useful features you will need to edit your videos to make your own best movie. Kate's Video Toolkit allows you to trim or join files. Of course, you will be able to link two files with transition.
What's more? You can also make a sequence of videos with it. You can even add custom soundtrack. This way, your movie should be able to be the best one you will ever make. What is so good from Kate's Video Toolkit is that it is really easy to use. This has made it to be the best choice in 2016 for people with simple needs or people who are new to video editing. The tools are easy to understand even if you learn it by yourself.
WeVideo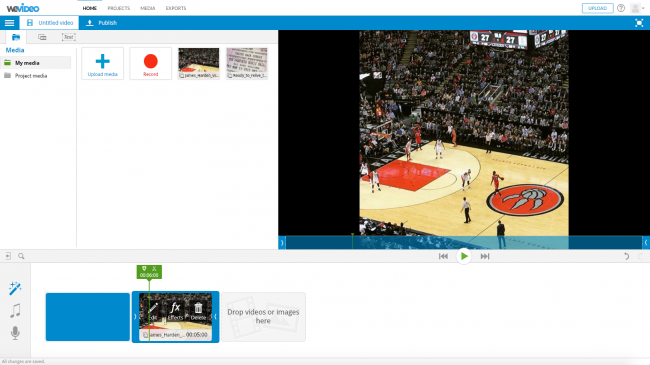 Surely, you know that cloud-based video editing services are so popular these days. However, not all of them are free for us to use. If you want to get free video editing software, WeVideo is the best one to choose. Why not? It could offer you cloud storage as much as 5GB. What's more? You can also post 5-minute video each month to YouTube, Facebook, etc. It is quite convenient to use WeVideo to make your own movie.
It allows you to connect it to social media sites to grab the clips you want. Thus, adding files becomes so easy to do. Not to mention, you get various options to apply special effects to your videos. Although you can only post 5-minute video each month, it is still good free video editing software. You can still make amazing movie with it after all. You will learn many tools that are not just the basic ones. See also: Best Laptop for Video Editing
img: techradar.com